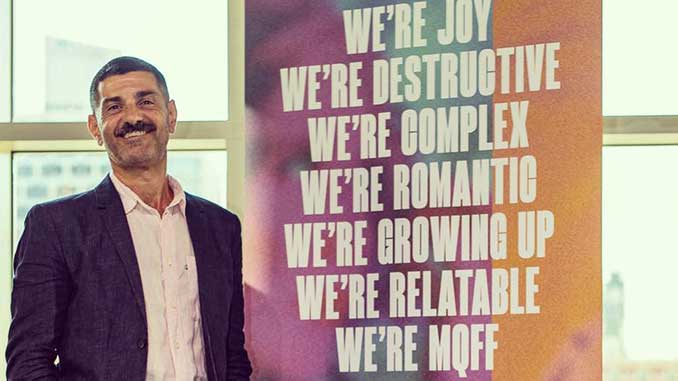 Melbourne Queer Film Festival's (MQFF) has announced that Program Director Spiro Economopoulos, will be departing the festival following the conclusion of its 32nd festival in November 2022.
Spiro joined the festival in 2015 and has programmed eight main festivals and two mini-festivals, each featuring over one hundred features, documentaries and shorts that celebrate the stories of LGBTIQ+ people.
His work at MQFF has allowed us to showcase the work of both renowned and emerging Australian and international filmmakers and has helped support local talent through our industry days and through our flagship industry programs like our Australian Shorts and Awards and our Pitch Pleez! competition.
Most importantly, his work has helped entertain and enrich our audiences through our festivals and regional tours by bringing these important stories to the screen for our communities to enjoy.
Spiro's work also supported the festival's shift to online during the COVID-19 pandemic, helping keep LGBTIQ+ audiences right around Australia entertained throughout lockdowns.
"On behalf of the Board, the staff, volunteers, Sweethearts and members, we would like to thank Spiro for his service to MQFF and wish him well wherever his journey next takes him," said MQFF Co-President David Micallef.
MQFF will start to recruit in programming for the 33rd Melbourne Queer Film Festival in early 2023 and will make announcements in due course.
---
The 32nd Melbourne Queer Film Festival commences on Thursday 10 November 2022. For more information and full program, visit: www.mqff.com.au for details.
Image: Spiro Economopoulos at the 2020 MQFF Launch (sourced)