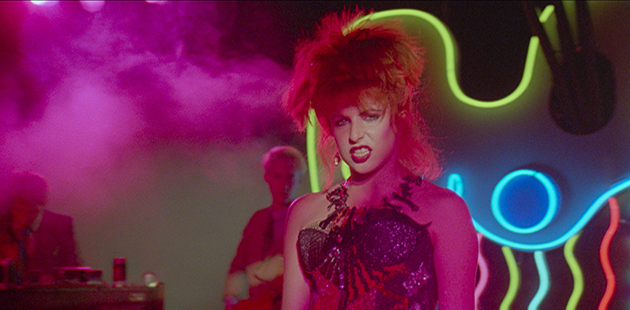 Celebrating its 66th year, the Melbourne International Film Festival (MIFF) unleashes its full program with a mammoth line-up of more than 358 films representing 68 countries, spanning 13 venues across Melbourne from 3 to 20 August 2017.
Screening over 18 days, the 2017 Melbourne International Film Festival includes 251 features, 88 shorts, 17 Virtual Reality experiences, 12 MIFF Talks events, 31 world premieres and 135 Australian premieres.
On launching this year's program, Melbourne International Film Festival's Artistic Director Michelle Carey said, "This year's program offers audiences an amazing opportunity to explore new worlds through film – from our Pioneering Women and Sally Potter retrospectives to the return of our Virtual Reality program as well as a particularly strong line-up of special events, we can't wait to open the doors to MIFF 2017."
Kicking-off the festival with the Opening Night Gala screening of Greg McLean's MIFF Premiere Fund-supported Jungle – a gloriously tense survival thriller based on the bestselling real-life story of adventurer Yossi Ghinsberg, featuring Daniel Radcliffe alongside Alex Russell, Joel Jackson and Thomas Kretschmann.
Marking the halfway point of the festival will be the Centrepiece Gala world premiere screening of Three Summers – the first Australian film from comedian Ben Elton. Romantic leads Robert Sheehan and Rebecca Breeds are joined by a glittering ensemble featuring Michael Caton, Magda Szubanski, Deborah Mailman, Jacqueline McKenzie and John Waters for an of-the-moment, multi-story comedy set over three years at a fictional folk-music festival.
The festival will wind up with the world premiere Closing Night screening of Paul Williams' Gurrumul Elcho Dreaming – a profound exploration of the life and music of revered Australian artist Geoffrey Gurrumul Yunupingu. The film uses the tools of the artist's music – chord, melody, song – and the sounds of the land to craft an audio-first cinematic experience, offering a rare insight into a reclusive master.
A stellar line-up of homegrown talent will be featured in the Australian Films showcase as David Wenham makes his feature directorial debut with a Before Sunrise-style romance set to the distinctive sounds of Megan Washington with Ellipsis, starring Emily Barclay and Benedict Samuel; and MIFF offers an exclusive preview of the second series of Glitch, a Matchbox Pictures production commissioned by ABC TV and co-produced by Netflix, set in a fictional Victorian town where deceased former residents have crawled out of their graves in the local cemetery.
In a special screening presented by the National Film and Sound Archive's digital restoration program – NFSA Restores, MIFF will present the classic rip-roaring homegrown action flick, Shame – where award-winning Deborra-Lee Furness turns the tables on a country town's entrenched male violence.
Joining the MIFF guest line-up are some of the world's most exciting film talents. The festival is thrilled to welcome Jane Campion with her much-anticipated new television series Top of the Lake: China Girl; Melissa George, stars in the MIFF Premiere Fund-supported The Butterfly Tree; Italian director Luca Guadagnino with his acclaimed new film Call Me By Your Name – a sensuous story of first love and the end of adolescence; and newcomer Jennifer Brea makes her way to MIFF with Unrest – a feature documentary capturing her darkest moments as she is derailed by Chronic Fatigue Syndrome.
International guests and their films include Peter Mackie Burns, the debut feature director of Daphne; Francis Lee, with his depiction of British rural life in God's Own Country; Slavko Martinov, the force behind the entertaining 'flockumentary' Pecking Order; and director Sami Saif and cinematographer Anders Löfstedt with their music documentary The Allins. MIFF guests also include Daniel Borgman, director of Loving Pia – a winsome tale blurring documentary and fiction; and Florian Habicht, director of Spookers – a film focusing on a former psychiatric hospital that is now a haunted attraction.
Following last year's success, Virtual Reality (VR) returns to MIFF in 2017 with highlights including Lester Francois' RONE – a distinctive portrait of the Melbourne street artist; Khoa Do and Piers Mussared's The Extraction – a work imagining a perilous journey through the post apocalypse; and Christopher Bailey's Across, set in a world where two beings live in opposite cliffs – where one side is a paradise and the other a wasteland.
The Documentaries program also takes audiences behind the closed doors of wildly diverse environments including Jairus McLeary and Gethin Aldous' remarkable debut film The Work – where America's most hardened criminals share their demons with the everyday public during the world's most intense group therapy session; Jean-Stéphane Bron's The Paris Opera – a film that candidly charts the day-to-day drama during a season of upheaval for the revered company; and Roller Dreams finds Australian director Kate Hickey tracking down the original stars of the Venice Beach 80s roller dancing movement to build a funky portrait of the rise and fall of the craze.
A program of 80s and early 90s Australian films directed by women, Pioneering Women will pay tribute to some of the country's finest cinematic trail-blazers, including director Ann Turner with the world premiere of her digitally restored horror meets coming-of-age drama Celia; Gillian Armstrong with a digital restoration screening of Starstruck – the iconic and colourful musical comedy about two Sydney teenagers who try to break into the music biz to save the family pub (which also features an appearance by MIFF Ambassador Geoffrey Rush). Other classics include Bedevil (directed by Tracey Moffatt), The Big Steal (directed by Nadia Tass) and Floating Life (directed by Clara Law).
MIFF's Headliners program will bring audiences the most-buzzed about films from the festival circuit. Highlights include Ruben Östlund's Palme d'Or-winning The Square; Claire Denis' Cannes Director's Fortnight award-winning romantic comedy Let the Sunshine In; Geremy Jasper's fabulous Sundance triumph Patti Cake$; Terrence Malick's love story set against the backdrop of the Austin music scene in Song to Song; and Sally Potter's caustic comic satire of a broken England, The Party.
The festival's International program is packed with innovative cinema from countries near and afar. MIFF Patron Geoffrey Rush shines as Alberto Giacometti in Stanley Tucci's Final Portrait; Fatih Akin delivers the morally charged thriller In the Fade; and from Aisling Walsh comes Maudie – which explores the sensitive but rousing true tale of Maud Lewis, one of Canada's most inspiring folk artists.
A plethora of special events will be staged during the 2017 festival including world renowned composer, filmmaker and theorist Michel Chion will visit Australia for the first time with an historic and unlikely-to-be repeated concert The Audio Spectator, and performative lecture The Voice in Cinema – both events taking place at ACMI Cinemas.
And in a special presentation at Hamer Hall, the Melbourne Symphony Orchestra will perform the live score for Paul Thomas Anderson's Academy Award-winning epic, There Will Be Blood (2007), scored by Radiohead's Jonny Greenwood, with British conductor (and Radiohead collaborator) Hugh Brunt at the helm.
The 2017 Melbourne International Film Festival runs 3 – 20 August. Tickets on sale Friday 14 July. For more information and complete program, visit: www.miff.com.au for details.
Image: Jo Kennedy stars in Gillian Armstrong's 1982 Australian classic, Starstruck (supplied)