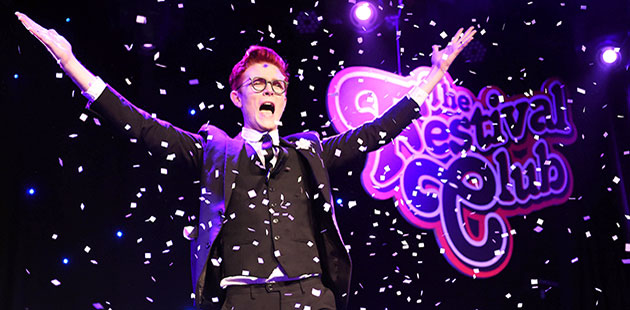 After a less-than-hilarious 2020, the Melbourne International Comedy Festival will be back, delivering COVID-Safe laughs and comedy good-times to Melburnians and the world, on stage and online from 24 March – 18 April 2021.
All the much-loved annual events, including The Gala proudly supporting Oxfam, Opening Night Comedy Allstars Supershow, The Great Debate, Upfront, The (Very) Big Laugh Out and Comedy Club for Kids will be back in carefully un-crowded venues and revelling in litres of hand-sanitizer.
Development programs Class Clowns, Deadly Funny, RAW Comedy and The Comedy Zone will continue to amplify fresh voices for 2021 and future generations. Online resources have been added to support participants and contingencies are in place for digital competition grand finals should travel restrictions emerge.
RAW Comedy will finish the 2020 heats with our 2020 national winner crowned in April, before the 2021 competition is launched at the conclusion of the Festival. For those who want to get in on the joke from the comfort of their homes, an exciting digital program will accompany the live 'in person' events with content available each day of the Festival. And there are new events to look forward to for 2021.
With physical distancing the new COVID-norm, we're spreading the laughs wide with a series of festival-to-the-'burbs showcases that will bring stars of the Festival to your 'hood. Venues will operate in a COVIDSafe environment, with plenty of work being done to make audiences safe and comfortable as they enjoy some much-needed laughs.
"Things will be a little different in 2021 – venue capacities will be capped and extra hygiene measures in place – but it's also given us an opportunity to try some new things as well," said Festival Director and CEO Susan Provan AO. "Festival staff, producers and venues are feeling extremely excited and optimistic and comedians can't wait to get back on stage."
Registrations for Class Clowns, Melbourne International Comedy Festival's national secondary school comedy competition are now open, and teens can register at: www.classclowns.com.au.
Registrations are also open for Deadly Funny, the Festival's comedy competition unearthing the freshest and funniest First Nations talent from across the country. Events will take place in February. For more info and to register, visit: www.deadlyfunny.com.au.
And finally, for Festival participants, information on registering to be a part of the 2021 program can be found at: comedyfestival.com.au.
Here's to 2021. We're expecting a lot more laughs and shared joy in the new year. Join us in it. If you can't wait until March, give someone an IOU laugh for Christmas with gift vouchers available online at: comedyfestival.com.au/giftvouchers.
---
The 2021 Melbourne International Comedy Festival runs 24 March – 18 April. For more information, visit: www.comedyfestival.com.au for details.
Image: Rhys Nicholson – photo by Jim Lee