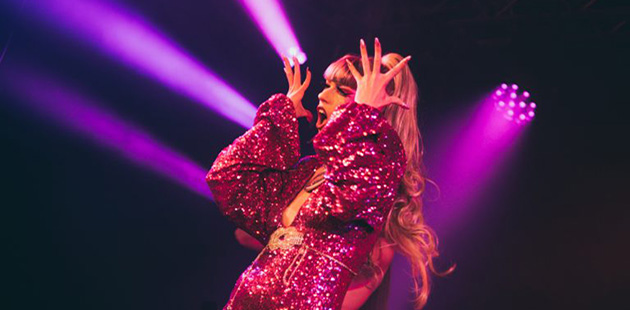 Melbourne Fringe has announced a variety of festival structures and payment support packages for artists as it forges ahead for another boundary-pushing festival in 2020.
This year's event will take place 12 – 29 November with Melbourne Fringe committed to putting on a festival that will adhere to government Covid-19 recommendations, while giving the arts community a chance to come together and celebrate the city's extraordinary creativity.
In a bid to support artists during a very tough year so far, Melbourne Fringe has introduced a range of reduced registration fees, a 'pay in instalments' initiative and an extensive pool of microgrants that artists can apply for to secure further fee discounts from 25 – 90% off.
The first round of registrations will open on 1 June, offering half-price registrations for artists submitting digital-only events. New for 2020, Melbourne Fringe is developing a bespoke digital platform that will house pre-recorded and live streamed performances, while providing an interactive 'virtual foyer' where audiences can interact after the show.
Digital events will operate under a 'choose your price' model, with audiences selecting a price point after the performance.  Audiences will be encouraged to pay a fair price for all shows, but if artists do not bring in enough profit at the end of their season to cover their remaining registration instalments, the remainder of their fee will be waived by the Festival.
The next round of registrations will open on 1 July, covering art that is experienced outside the home, including immersive audio walks and tours, live shows where artists and audiences gather while social distancing, and more traditional shows presented in person in theatres and bars.
"In whatever form our Festival takes place, we'll be asking artists to capture the Fringe spirit of discovery, innovation and community whilst also complying with potential measures and procedures around physical distancing," said Simon Abrahams, Creative Director and CEO of Melbourne Fringe.
"We'll challenge artists to experiment and bust artforms to consider liveness, intimacy and connection in their work, so that even if we have to limit physical contact we won't limit social connection."
The Festival has planned four different versions. "We have one which looks (more or less) like normal, one where people can gather in socially distant ways, one where artists can gather to perform and stream for an at home audience, and one where the festival happens from isolation – entirely home-delivered," said Abrahams.
"We're now ready to roll out any of these versions knowing that we will implement one festival come November, and that we might have to change our course as Government advice changes. We're determined to be as flexible, responsive and agile as possible."
The Melbourne Fringe team has also been busy planning to re-open Fringe Common Rooms at Trades Hall which will hopefully transform into Club Fringe as part of the Festival Hub in November, but in the meantime is bringing digital parties to living rooms across Melbourne.
The 2020 Melbourne Fringe Festival is scheduled to run 12 – 29 November. For more information, visit: www.melbournefringe.com.au for details.
Image: Yummy Deluxe at the 2019 Melbourne Fringe – photo by Theresa Harrison