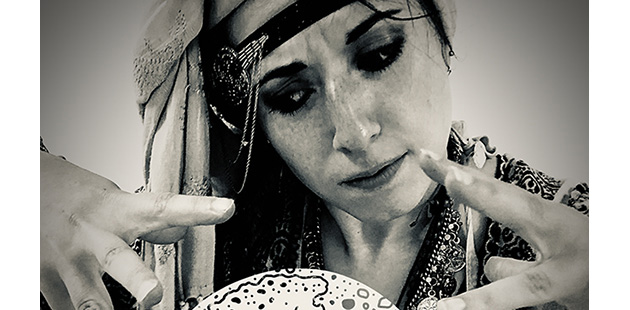 The potential for macabre thrills and chills was high when I settled in for the midnight performance of Macabaret on Friday the 13th.
As we wait for the show to commence, a roaring 20s soundtrack dances the audience through a montage of chilling images of yesteryear.
As the show begins the premise is simple enough – the audience watches as Nate visits Madam Macabaret, he has questions and needs answers. Answers that only Madam Macabaret's gifts can provide.
One by one Madam Macabaret introduces Nate to a variety of ghosts and ghouls, each with a story to tell. Stories that will help to unlock Nate's mind and dive deep to uncover the clarity he seeks.
Each spirit has something new to offer, from a song to a piece of spoken word storytelling to clowning, movement, stand up comedy and even a haunting opera aria – Madam Macabaret certainly was able to access the length and breath of the spirit world.
Macabaret is filled with some impressive performers who sadly seemed to be phoning it in as each act unfolded. Disappointingly little effort was put in to create an air of mystique or mystery and the overall story arc just wasn't enough to hold or engage the audience.
With the jokes falling flat and the individual performances simply failing to entertain Macabaret unfortunately offered up more snores than scares.
---
Macábaret
Digital Fringe – via Zoom
Performance: Friday 13 November 2020 – 11.59pm
Season continues 20 & 27 November 2020
Information and Bookings: www.melbournefringe.com.au
Image: Macabaret | Butch Mermaid | Ashley Basile