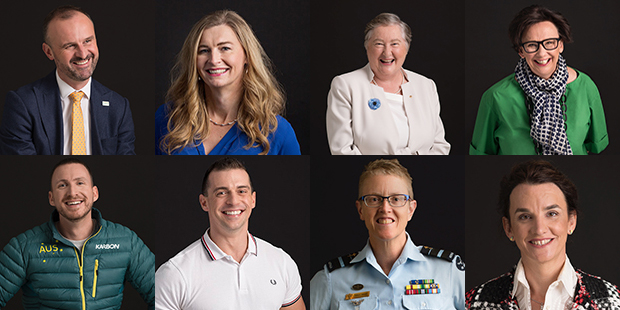 To further develop workplace inclusion and create role models for LGBTI workers, Deloitte and Google Australia have announced Australia's Outstanding 50 LGBTI Leaders for 2018.
Building on the success of the first Outstanding 50 list from December 2016, which included: Alan Joyce (Qantas), Jennifer Westacott (Business Council of Australia), Georgie Harman (beyondblue) and Michael Ebeid (SBS) – the 2018 Outstanding 50 LGBTI Leaders list comprises leading public figures across the corporate and public sectors, politicians, government officials, and business people from small, medium and large companies.
The 2018 list features 24 women and 26 men and also includes two transgender business leaders and an intersex leader. The list is geographically diverse with representatives from Sydney, Melbourne, Brisbane, Canberra, Perth, Darwin and Adelaide.
Among the 2018 list are: Global CEO RWR Group, John Caldwell; CEO ACOSS Dr Cassandra Goldie, CEO DOW Chemicals, Louis Vega and; Sydney Symphony Orchestra CEO, Emma Dunch. It also contains prominent politicians and public figures including: Liberal Senator, Dean Smith; Labor Senator, Penny Wong; Greens Senator, Janet Rice and; Chief Minister for the ACT, Andrew Barr.
Recognising that millions of Australians work in non-corporate roles and within creative industries, the 2018 list also features leaders from organisations of all shapes and sizes, including Sydney-based electrician David Jones; health technology consultancy firm owner, Alasdair Godfrey; Executive Director for the Melbourne Theatre Company, Virginia Lovett and; Screen Australia CEO Graeme Mason.
Deloitte CEO Cindy Hook, who last year was named CEO of the Year by Pride in Diversity, said that despite the momentous marriage equality result in November, many LGBTI Australians were still not comfortable being 'out' in the workplace.
"As a CEO, one of my prime goals is creating a culture where all our people can share their voice, allowing them to be at their best. Providing accessible role models is one of the best ways to help create change," said Ms Hook. "When individuals don't feel a supportive culture at work – where they can be themselves without fear or worry of being disadvantaged – it impacts their wellbeing and productivity."
"This is an issue all business leaders should be concerned with, not only from an employee engagement perspective, but from the bottom line also. It can help address employee turnover, lost productivity and also the potential for litigation in the most serious cases of bullying and harassment."
Deloitte has partnered with Google Australia in developing and promoting the list, a collaboration which Ms Hook said was the perfect fit for this initiative.
"When we thought about who needed most to see these role models, we realised that we had to get access to Australians en-masse," added Ms Hook. "Particularly younger generations and those in remote and rural areas – which are groups most significantly at risk. We saw immense value in Google as brand with the platform to help us reach these people."
Google Australia and New Zealand's Managing Director, Jason Pellegrino, said that Google was delighted to help get this important message out there to Australians. "The 2018 Outstanding 50 list embodies our core ethos of encouraging people to bring their best selves to work," said Mr Pellegrino.
"Google's core mission is to organise the world's information and make it universally accessible and useful. Our goal for diversity is a natural extension of this mission – to increase access to opportunity by breaking down barriers and empowering people through technology. In all our offices around the world, we are committed to cultivating a work environment where Googlers can be themselves and thrive."
For more information, and to view the complete list, visit: www.deloitte.com for details.
Image: Andrew Barr MLA, Cathy Eccles, Jude Munro AO, Virginia Lovett, Luke Pellegrini, Neil Pharaoh, AVM Tracy Smart AM, Tea Uglow