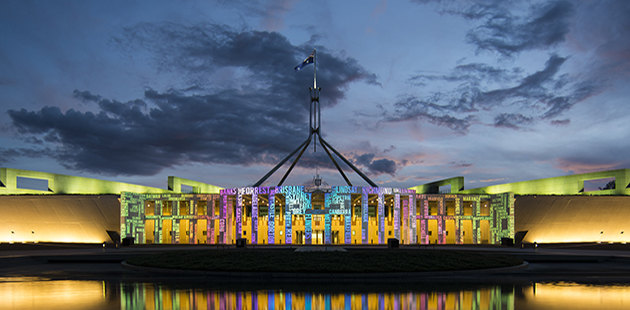 Advocates say marriage equality is now a key election issue following Malcolm Turnbull's announcement that the Coalition supports a plebiscite on the issue after the election.
"Millions of Australians will be disappointed that this parliament, like the last one, has failed to deliver marriage equality," said Australian Marriage Equality national director, Rodney Croome. "Regardless of which party wins the next election we need the support of a majority of MPs to make marriage equality a reality."
"We will work hard right up to election day to make sure a majority of members of the next parliament will vote for marriage equality."
Mr Croome said many supporters of marriage equality will be disappointed by today's announcement. "Obviously, many people will be disappointed that Malcolm Turnbull has not seized the opportunity to deliver marriage equality this term."
"But should Mr Turnbull be Prime Minister after the election, and the Coalition decides to proceed with a plebiscite, we look forward to working with him to ensure a plebiscite is conducted fairly, with a neutral question and that it occurs as quickly as possible."
"We are confident a majority of Australians will vote 'yes' for candidates who support marriage equality at the next election and would also vote 'yes' in a fairly-framed plebiscite. In the meantime, we look forward to Mr Turnbull being 'the Communicator in Chief' to his colleagues and the Australian people about why marriage equality matters."
For more information, visit: www.australianmarriageequality.org for details.
Image: Parliament House, Canberra