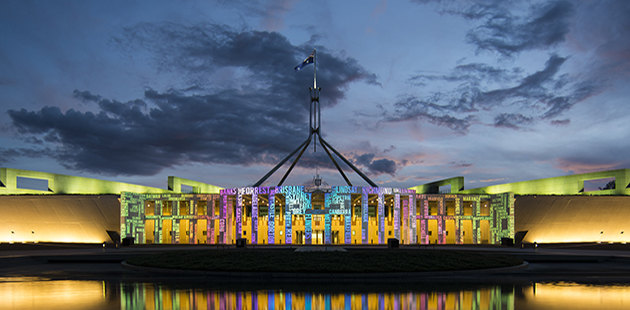 Advocates for marriage equality have responded to the coalition's rejection of a free vote and the Prime Minister's discussion of a referendum or plebiscite by saying if there is a plebiscite it must be at the next election and the question must be set by parliament, not the Prime Minister.
"If there is going to be a plebiscite on marriage equality, it must be at the next federal election to give the next government a clear mandate to enact marriage equality," said Australian Marriage Equality National Director Rodney Croome.
"Legislation is currently being drafted  so parliament can set the question and so the date of a plebiscite coincides with next federal election. Tony Abbott can gag his party room, but he can't gag the Australian people who will vote strongly in favour of marriage equality at a plebiscite"
"Any further delay is totally unacceptable, and any public vote must be at the next election so this issue is resolved as quickly and cheaply as possible. The question must not be set by the Prime Minister, but by the parliament. This can't be Tony Abbott's plebiscite to further delay reform, but the Australian people's plebiscite to deliver marriage equality"
Mr Croome said a constitutional referendum was not needed: "The High Court has resolved that no change to the constitution is required to enact marriage equality, and that the parliament has the power to to legislate in this regard."
"This parliament has failed to achieve marriage equality, and we need to ensure the next one has a clear mandate to enact legislation."
For more information, visit: www.australianmarriageequality.org for details.
Image: Parliament House, Canberra