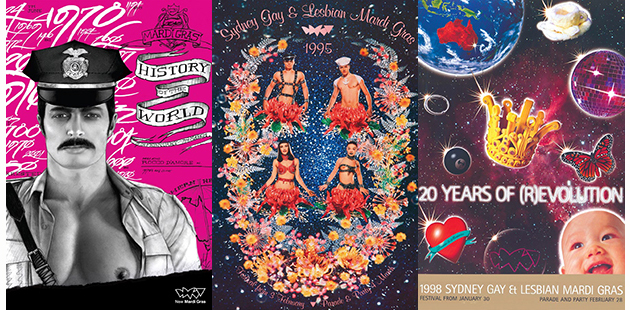 Sydney's Ambush Gallery is inviting all Australian graphic designers, artists and creative agencies to design their own version of the Sydney Gay and Lesbian Mardi Gras poster, for inclusion in a retrospective that takes a look back at the festival's 38-year evolution.
Presented in partnership with Sydney Gay and Lesbian Mardi Gras and Central Park, Untitled explores and celebrates our LGBTQI community. This is your opportunity to get involved in one of Sydney's hallmark events, and to share your perspectives on the love, equality and diversity that Mardi Gras stands for all year round. The retrospective will include all the campaign posters from Mardi Gras' 38-year history.
In a statement, Ambush Gallery said: "Sydney Gay and Lesbian Mardi Gras has been the hallmark of celebration, acceptance and change for the community for almost four decades Its relationship to the city and the nation as a whole is an important link that plays a significant role in the progress of recognition and equality."
"When we discovered the disconnection between Mardi Gras and today's younger audiences, we realised we have an opportunity to ask the visual ambassadors of young Australia to close the gap and realign the festival with contemporary Australian people."
"The Poster Retrospective will create a visual timeline, reflecting on past identities of Mardi Gras, articulating modern perceptions, and imagining its future."
Submissions are due by Friday 29 January, with the exhibition taking place: 5 February – 6 March 2016. For more information, visit: www.ambushgallery.com for details.
Image: Mardi Gras Festival Posters 2010, 1995 & 1998 – courtesy of Sydney Gay and Lesbian Mardi Gras