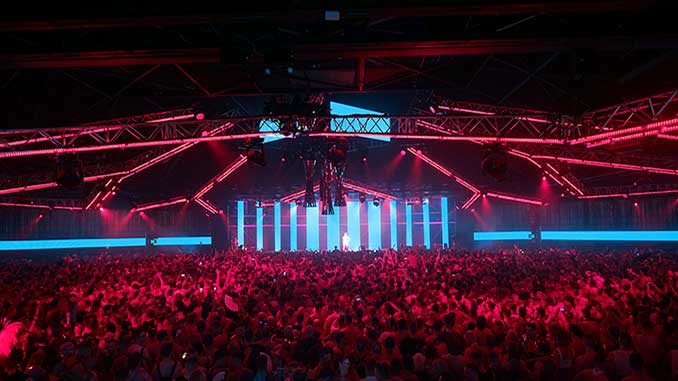 It's with very heavy hearts that Sydney Gay and Lesbian Mardi Gras (SGLMG) have advise that the Mardi Gras Party, scheduled for Saturday 5 March, will no longer take place in 2022.
The team at Sydney Gay and Lesbian Mardi Gras has worked tirelessly with NSW Health, the state government and venues at all stages of planning for our entire Festival, however, the Mardi Gras Party is not operable under the state's Public Health Order.
This phase of the pandemic remains volatile, and the health and safety of our community will always remain our top priority. The nature of this event being mostly indoors with dancing, plus with an attendance of more than 10,000 people means it is high risk for COVID transmission.
Although Saturday 5 March is still several weeks away, due to the Party's large scale, sadly organisers have had to make the very tough call now, not only for the sustainability of the event in future years but also for the organisation, and so that artists and partygoers can make alternate plans.
"There will be other opportunities for us to come together this Mardi Gras Festival. We have approved COVID-Safe plans and procedures in place to ensure other key events, including community favourites Fair Day and Parade, can still go ahead as planned," said a Statement issued by SGLMG.
"Most of our events are outdoor and/or seated, meaning they fit under the Health Order and are deemed lower risk. We will continue working with NSW Health to ensure that all the remaining exciting Festival events fall within current COVID safety guidelines."
For ticket-holders to Party, refunds will automatically be processed via Ticketek. You can expect your funds to be returned to your account within 7 – 10 business days.
If you'd like to donate a portion of your ticket value to Sydney Gay and Lesbian Mardi Gras, you will help us offset the losses relating to this year's Party and see that our organisation can continue to bring community events for years to come. All donations over $2 are tax-deductible.
---
The 2022 Sydney Gay and Lesbian Mardi Gras Festival runs 18 February to 6 March. For more information, visit: www.mardigras.org.au for details.
Image: Sydney Gay and Lesbian Mardi Gras Party (supplied)