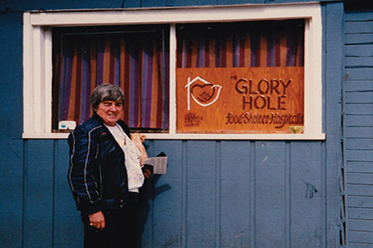 Queer Screen has announced the complete line-up of the best LGBTIQ films and documentaries being made in Australia today, and from around the world, that will be presented at the 21st Mardi Gras Film Festival in February.
The Festival will offer up an eclectic selection of classic and contemporary LGBTIQ films from across Australia and around the world – showcasing multiple world and Australian premieres, critically-acclaimed international titles and some of the most ground breaking queer flicks of all time.
"Get ready to experience a massive celebration of pride, creativity and culture under one roof next February," says Mardi Gras Film Festival Director, Paul Struthers.
"From the funny, spirited and fabulous to the poignant, confronting and sometimes heartbreaking – we'll be bringing audiences a very real and rounded snapshot of LGBTIQ themes, stories and films from across the globe."
Kicking off the Festival on Thursday 13 February, the opening night film will be the Australian premiere of Reaching for the Moon – a biographical drama directed by Oscar-nominated Brazilian filmmaker Bruno Barreto, and starring Australian actress Miranda Otto.
Set in Petrópolis during the Fifties, Reaching for the Moon chronicles the love affair between acclaimed American poet Elizabeth Bishop and famed Brazilian architect Lota de Macedo Soares.
Audiences will also be treated to another Australian premiere when evocative drama Five Dances hits the silver screen. Directed in collaboration with choreographer Jonah Bokaer and co-starring Australian dancer Reed Luplau (formerly of Sydney Dance Company), the film tells the story of Chip, a gifted teen dancer who embarks on a journey of self-discovery and first-love when he joins a contemporary dance company in New York.
Exploring notions of sexual-discovery later on in life is the critically-acclaimed feature Concussion, which premiered at Sundance Film Festival and went on to snag a Teddy Award at the 2013 Berlin International Film Festival. The film is a powerfully erotic tale about a forty-something housewife who opts to shake off her everyday boredom by becoming a high-end sex worker.
Sure to bring the laughs is G.B.F, a hilarious gay teen comedy about being "outed" from Jawbreaker director Darren Stein. With a cast including Rebecca Gayheart, Natasha  Lyonne and Will and Grace's Megan Mullally as an over eager mother, the film takes a campy and quirky look at what it means to be a 'gay best friend' in the treacherous world of high school.
Self-proclaimed "Man with a Pussy", transgender activist and porn pioneer, Buck Angel, is the subject of Mr. Angel – an uplifting and empowering documentary that chronicles the childhood, modelling career and extraordinary journey of one of the world's most unlikely political heroes.
Also placing a lens on the real world is the award-winning documentary Camp Beaverton: Meet the Beavers, which provides a fascinating insight into the only all-women, trans-inclusive community camp at Burning Man arts festival. And Out in the Line-up shines the torch on the taboo of being gay in the surf world.
Documentaries from Australian filmmakers will also go under the spotlight when Martin Fox's Friends of Dorothy world premieres. In his second film in as many years, prolific photographer William Yang shares his personal tales, traversing the history of queer Sydney – from the gay underground of the late 60s and the 80s AIDS crisis, through to the 90s party scene and beyond.
Another highlight of the Festival program will be Shirley Clarke's seminal classic Portrait of Jason – a 1966 avant-garde documentary that invites audiences into the world of Jason Holiday, a gay African American hustler who challenged notions of sexuality and race in the Sixties.
The festival comes to an end on Sunday 23 February with a selection of films including the Australian Premiere of Stephen Lacant's Free Fall, Stacie Passon's Concussion and the world premiere of Fiona Cunningham-Reid's Croc-a-Dyke-Dundee, The Legend of Dawn O'Donnell.
When Dawn O'Donnell died in 2007, the church was packed and a chunk of gay and lesbian history was lost forever. But her legend endures. She was instrumental in Sydney's transformation from a sleepy provincial city to one of the gayest cities in the world. This film goes some way to sharing the myth and legend of her life.
Presented by Queer Screen, the Mardi Gras Film Festival is Australia's leading selection of LGBTIQ films, offering audiences a carefully curated program of queer-tinged features, documentaries, short films and retrospectives over eleven days and nights.
The Mardi Gras Film Festival runs from Thursday 13 to Sunday 23 February 2014. For more information and complete program, visit: www.queerscreen.org.au for details.
Image: Production still from Croc-a-Dyke-Dundee, The Legend of Dawn O'Donnell