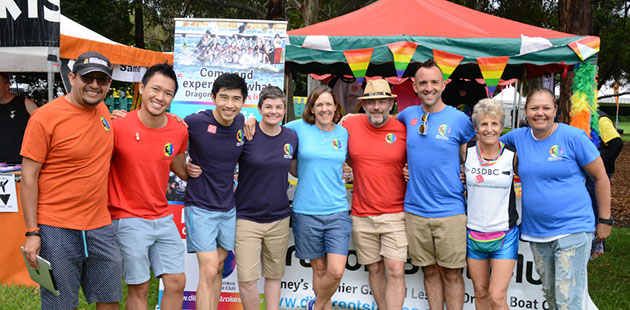 Sydney Gay and Lesbian Mardi Gras have announced, with great regret, that Fair Day will not take place in 2021, and instead will return on Sunday 20 February 2022. Mardi Gras knows how important Fair Day is for the community, and shares the disappointment you may be feeling with this news.
The team at Sydney Gay and Lesbian Mardi Gras have worked tirelessly with NSW Health to find alternative solutions to bring our community a COVID-Safe Fair Day without compromising the spirit of the event.
However, and even with the eased restrictions, Mardi Gras haven't been able to find a format that aligns with the current government restrictions while still having that unique Fair Day atmosphere.
Fair Day is successful due to the large number of people attending and their ability to move freely around the Park. When working with NSW Health on COVID-Safe planning for the event, Mardi Gras didn't want to be restricted to a heavily reduced capacity with limited attendees requiring everyone to be seated. It's an outcome they felt would impact the experience and enjoyment of those who could attend.
Fair Day is an important event to connect LGBTQI+ groups and organisations with the wider community, and although you won't be able to meet them in person at Victoria Park in 2021, Mardi Gras have provided a resource so you can still reach out and connect.
Mardi Gras is also working hard to make the 2021 Mardi Gras Party proceed – holding onto the hope that it can. Much like the Parade, the Party requires approval from NSW Health to proceed. Mardi Gras will provide updates on the progress in due course.
In the meantime, Mardi Gras invite you to join them on Saturday 6 March for the 2021 Parade at the Sydney Cricket Ground. SBS will be broadcasting the event live so you can watch from home too. For more information, visit: www.mardigras.org.au for details.
Image: Fair Day Stallholder – courtesy of Sydney Gay and Lesbian Mardi Gras