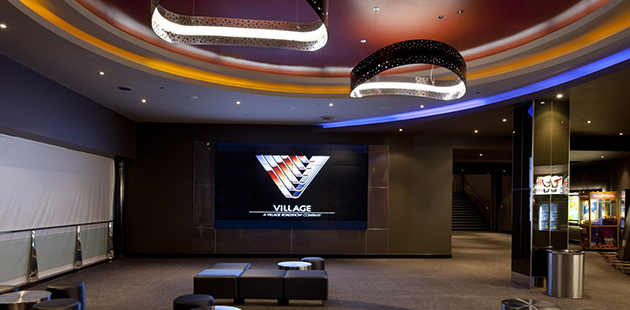 Exciting changes are in store for the 2019 season of the annual Melbourne Queer Film Festival (MQFF), Australia's largest and longest running celebration of queer cinema.
For the first time in the event's proud history, MQFF will proudly embrace a thrilling new screening partner in Village Cinemas Jam Factory (South Yarra), who, in addition to Cinema Nova (Carlton) and traditional key venue, Australian Centre for the Moving Image (ACMI) (Melbourne City), will present the 2019 Festival.
Over twelve unforgettable days from 14 March 2019, audiences will enjoy a stellar selection of the world's finest LGBTIQ cinema across these three fabulous venues – what's not to love about that!
The Festival's 29th season will launch in style with a spectacular Gala at Village Cinemas Jam Factory, to be followed by the event's famed Opening Night celebrations at a nearby venue in Melbourne's eclectic Chapel Street precinct.  ACMI will continue its tradition of hosting the Festival's Centrepiece Gala and Closing Night festivities, two major highlights on the MQFF calendar.
"After a record-breaking Festival in 2018, MQFF is thrilled to be screening right across Melbourne with a CBD venue, one in the inner north, and now with one in the inner south too," said MQFF Chief Executive Officer, Maxwell Gratton. "This will make the Festival more readily accessible and better engaged with our audiences than ever before."
To further underpin MQFF's commitment to creating a community Festival vibe, 'hubs' will be set up at each venue to allow for people to connect, engage and celebrate LGBTIQ film and the moving image in safe and welcoming environments.
The move to diversify and increase venue options to better engage with and grow our audience comes at an exciting time for MQFF with ACMI undergoing a transformational renewal from mid-2019 to mid-2020 that will see it become one of the world's leading venues for screen culture.
With ACMI originally unavailable for 2019, new horizons had to be explored and Village Cinemas Jam Factory with its prime location and state-of-the-art facilities emerged as the obvious choice to host the Festival in conjunction with Melbourne's beloved Cinema Nova.
2019 will allow MQFF to scale even greater heights by inviting Festival-goers to savour new venues in the lead-up to the event's 30th anniversary in 2020 for which ACMI will be unavailable due to renovations.
"I am excited about MQFF's ability to curate an even bigger program to deliver more options for our audience to watch our films right across Melbourne," said MQFF Program Director, Spiro Economopoulos. "The Village Cinemas Jam Factory will enable MQFF to take the Festival to the next level."
The 2019 Melbourne Queer Film Festival runs 14 – 25 March. For more information, visit: www.mqff.com.au for details.
Image: Village Cinemas Jam Factory (sourced)