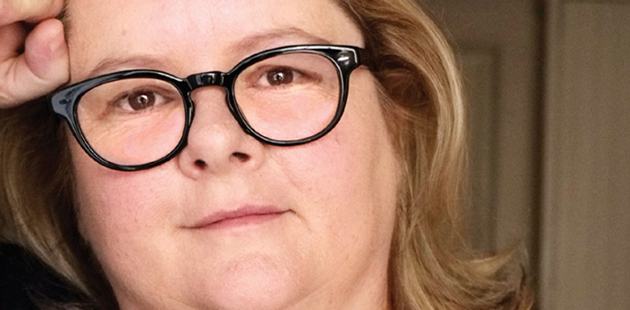 If you had met my father you would never, not for an instant, have thought he was an assassin.
So reads the back cover of Magda Szubanski's engaging debut memoir, Reckoning (2015). The title sets the tone for an exercise in precisely that: reconciling the past.
Szubanski writes in the tradition of postmemory and second-generation inheritance memoirs like Art Spiegelman's Maus (1980) or Raimond Gaita's Romulus, My Father (1998). In this tradition, it is the author – the child of the father – who must settle past accounts, make judgements, and draw conclusions.
Reckoning explores Szubanski's family history via the complex figure of her father Zbigniew (or Peter, as he is known), an assassin in the Polish resistance during World War II. In seeking to understand how he was affected by his past, Szubanski considers the role of silence in his life – and how it will come to affect hers.
The memoir relates Szubanski's learning about her father's actions during the war and their impact on her understanding of him, and in turn, herself:
Growing up, as I learned more about what my father and his family had done, this question haunted me. Was I like them? Was I like him?
We also learn of her family's migrant history, following her father's journey from Poland to Scotland, where he met and married Szubanski's mother Margaret. Szubanski evocatively reflects on her father's memories of Warsaw:
Whenever I asked my father what Warsaw was like before the war he would say, with muffled pride, "It was the Paris of the East". Cafés, boulevards, monthly trips to the circus and the ballet. I always took this with a grain of salt. After all, so many places claim to be the Paris of somewhere.
But as I listened more carefully, I started to realise that this was not the homesick pride of an exile – it was a plea for inclusion, to be freed from the shame of Otherness. And it was a metaphor of loss. Not just of the city and its people as they were, but also of what they had dreamed they might become. Paris. It means: we are not barbarians.
There are strong currents of empathy that drive the story: a timely reminder of how significant such stories are to Australia's history, and how central such narratives are to many of our lives.
When the Szubanskis settled in Liverpool, they had three children. The family migrated to Australia when Magda, the youngest, was four years old. Szubanski's inheritance will be familiar to many first and second-generation Australians. She muses:
While I was racing backwards toward my Polishness, my father was rushing in the other direction, assimilating at a rate of knots.
Much of Reckoning is concerned with Szubanski's own pilgrimages to Europe, to the homelands of her mother and father and their families. She experiences them as pilgrimages towards the self: moments in her life that have helped her to source and knot the different elements of her social and cultural identities together.
But Reckoning is as much a coming of age tale as it is a family history. Many of its most engaging passages centre on Szubanski's childhood and teenage years in 1960s and 1970s Australia.
It's here that with reflexivity, intelligence and thoughtful good humour she recounts her childhood quirks: her attraction to sub-cultural identities and politics, her school life and friendships, and sombre recollections of adolescent diets and the shame she felt about her sexuality.
She unpacks her own coming to terms with same-sex attraction – to female entertainers, friends, and to a nun at school – with humour and poignancy. She recounts emerging as a public figure before the public embraced a more open view of sexual diversity, and the constraints that imposed on her life.
And of course, this memoir is also a portrait of the artist. It's a celebration of the brilliance of one of Australia's most successful comedians.
With a tone that's cautiously humble, she pays tribute to her long-standing collaborators: Marg Downey, Jane Turner, Gina Riley and others who were crucial to her success in this pivotal period of Australian comedy history. Anecdotes around these friendships make for wonderfully entertaining reading.
She reminds us that her most notable creation, Sharon Strzelecki from Kath and Kim (2002-2007), was the culmination of so many ingeniously witty characters before her – Chenille the beauty therapist and Pixie-Anne Wheatley from Fast Forward (1989-1992), as well as a plethora of cinematic roles including Esme Hoggett in Babe (1995). These latter sections of the memoir offer insightful reflections on fame and its side effects.
With its hints of nostalgia, raw honesty, compassion, and a good amount of bravery, Szubanski's Reckoning reflects on the truths we hide and the realities we cannot ignore as we develop into and through our adult lives.
Reckoning is published by Text Publishing.
Magda Szubanski's Reckoning: A Memoir
Kate Douglas, Associate professor, Flinders University
This article was originally published on The Conversation. Read the original article.
Image: Magda Szubanski