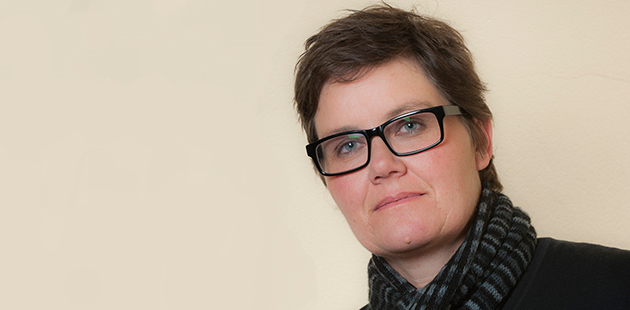 After an impressive 16 years as Director of the Melbourne Queer Film Festival (MQFF), Lisa Daniel will hang up her film viewing goggles after the 2015 festival.
"The Melbourne Queer Film Festival and its associated family have been a huge part of my life for the past 16 years, and it's with a heavy heart that I'll be saying goodbye after the 2015 Festival." said Daniel.
"It's been an absolute privilege to serve Melbourne's film loving queer community all this time, and I'm so proud of what myself and our small team have been able to achieve over the years. The MQFF has grown enormously, from a small 30 session Festival with virtually no profile outside of inner city Melbourne, to a 100 session multi-event Festival that is extremely highly regarded the world over, and claims its place as one of the top 5 queer film festivals in the world."
"Apart from being able to deliver some amazing cinema to Melbourne audiences, I'm very chuffed that I also had a hand in starting the Brisbane Queer Film Festival, Bendigo Queer Film Festival, and have taken quality queer cinema to film starved locations like Far North Queensland, Darwin, Adelaide, Perth and Ballarat."
"I'll miss the rough and tumble of the queer film fest world and the adrenalin of running a not-for-profit event on the smell of an oily rag, but mostly I'll miss the people who have helped make it happen – the various Boards, staff, volunteers, audiences, filmmakers and financial supporters. I look forward to watching the continued growth of the MQFF from the back stalls of the cinema."
"The Melbourne Queer Film Festival has been in the privileged position of having one of the world's best queer film curators as our Festival Director over the past 16 years," said Co-Convenor Alice Murray.
"The respect Lisa commands at overseas festivals is testament to her skill. Curating is a delicate balance between representing all audiences in the GLBTIQ spectrum while delivering a commercially successful program. We have been so fortunate to benefit from Lisa's expertise and passion, but her humour and charm, particularly her now legendary Opening Night speeches is gold. Lisa is fiercely loved within our community and although we are sad, we understand her need to start another adventure".
Celebrating and exploring queer in all its forms, the 25 year-old Festival is the largest of its kind in Australia. The festival will continue to showcase the best of GLBTIQ contemporary cinema from Australia and around the world each year to the supportive members and growing audiences.
The MQFF will take some time to consider its staff structure and further announcements will be made about the recruitment process sometime in the near future.
For more information about MQFF, visit: www.mqff.com.au for details.
Image: Lisa Daniel