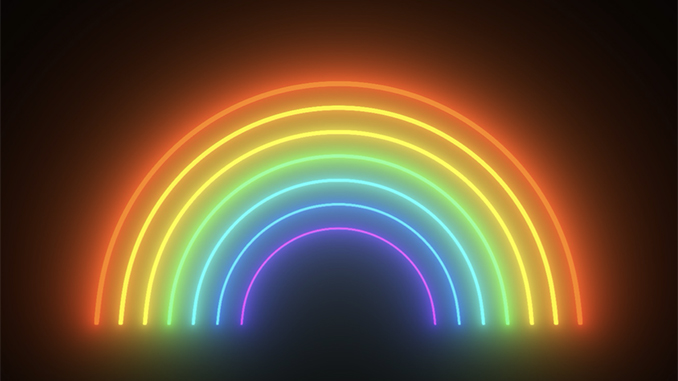 An LGBTIQA+ Awareness & Inclusivity for Evaluators workshop will be presented as part of the pre-conference program of the 2023 AES International Evaluation Conference in Brisbane this September.
Evaluators have increasingly recognised the need for evaluation to be more culturally responsive and more inclusive of 'broader spectrums of identity, culture and ways of being'. In working with diverse communities, we need to keep learning, reflecting, and translating this recognition into improved practice.
Meridian is a community-controlled, peer-led organisation that provides health and social support services in the ACT for the LGBTIQA+ community, people impacted by HIV, sex workers and people who use drugs.
This workshop provides an evaluation-specific version of Meridian's popular LGBTIQA+ Awareness & Inclusivity workshops, which are based on peer-based lived experience, professional experience and academic education.
The training will comprise multimedia presentation, discussion and practical activities. Participants will leave with practical tools and resources to help their organisations embrace diversity and to improve how they consider LGBTIQA+ inclusion in the design and delivery of evaluations.
By the end of the workshop, participants will be able to:
recognise diversity within the human experience of sex, sexuality and gender
confidently use appropriate language and terminologies to describe LGBTIQA+ people and communities
reflect on the history and ongoing impact of stigma and discrimination experienced by LGBTIQA+ people,
apply best practice for LGBTIQA+ inclusion when designing surveys and data collection systems
consider a range of options for improving LGBTIQA+ inclusion in their evaluation practice.
The workshop is suitable for participants with any level of evaluation experience who are new to working with LGBTIQA+ communities. It may also be suitable for those with experience working with LGBTIQA+ communities who are new to evaluation and who wish to learn more about data collection standards.
The workshop will support evaluators to build foundational evaluation skills and capabilities, as described in the professional competency standards from Domain 3 (Attention to Culture, Stakeholders, and Context) and Domain 6 (Interpersonal Skills).
The LGBTIQA+ Awareness & Inclusivity for Evaluators workshop will be presented by Ruth Pitt, Alison Barclay and Phillipa Moss:
Ruth Pitt is Collective Action's evaluation specialist, with diverse experience in consulting, government and not-for-profit organisations. Her qualifications include a Master of Public Health and a Graduate Certificate in Conflict Resolution, which she completed as part of a Graduate Degree Fellowship at the East-West Center. Her training experience includes a Certificate IV in Training and Assessment, and delivery of workshops for the AES at AES18, AES22 and at the 2019 Autumn intensive.
Alison Barclay is the Director and Founder of Collective Action. She specialises in working with communities who experience social injustice to support their involvement in the design and evaluation of programs that impact their lives. Collective Action has worked with peer-led organisations around Australia, including Meridian, the WA AIDS Council, Gender Agenda and AFAO. Alison holds an MA in gender and development studies. Alison is regularly engaged as a facilitator of evaluation and service design workshops.
Philippa Moss is the CEO of Meridian and the previous Chair of the Board of the National LGBTI Health Australia. In 2015 she was awarded the ACT Telstra Business Women's Award for Purpose and Social Enterprise, along with the Australian Institute of Management's Not for Profit Manager of the Year (ACT) award.  Philippa has a long and successful history of working in the community sector, developing sector capacity. As a member of the LGBTIQA+ community, Philippa is passionate about centring lived experience in all aspects of Meridian's work including evaluation. With Philippa's leadership, Meridian has grown from a small HIV organisation to the leading provider of LGBTIQA+ health and wellbeing services in the ACT. Meridian also delivers tailor-made training programs to improve the broader community's understanding of sex and gender diversity.
---
The LGBTIQA+ awareness and inclusivity for evaluators workshop is presented as part of the 2023 AES International Evaluation Conference and takes place on Monday 25 September at the Brisbane Convention & Exhibition Centre. For more information and to register for the conference, visit: www.conference2023.aes.asn.au for details.
Image: Neon Rainbow (sourced)