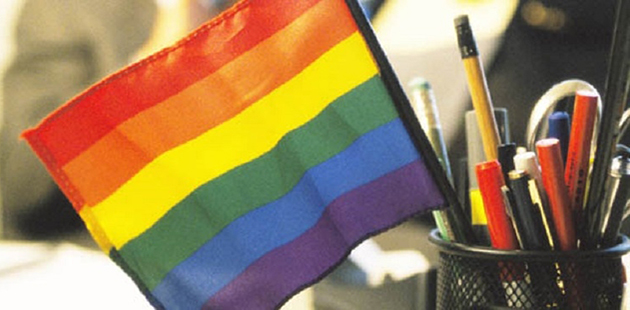 Australians are overwhelmingly against compromises that will allow continued discrimination against LGBTI people in faith-based schools in legislation purporting to take some of that discrimination away.
Advocacy group, just.equal, conducted a survey of almost 2000 LGBTI Australians across all demographics which found around 94.5% opposition to leaked Government legislation that bans discrimination against LGBTI students on the basis of sexual orientation and gender identity but allows it on the basis of "religious ethos".
95.2% of those opposed to this proposal said they would rather wait for better legislation. Over 90% also want teacher, other staff and parents to also be protected.
"LGBTI Australians have delivered an emphatic 'No' to any compromises that allow for continued discrimination," said Just.equal spokesperson, Rodney Croome. "The message to law-makers is clear, if you want to tackle discrimination tackle it all."
The survey was submitted to the Senate inquiry into discrimination in faith-based schools that is due to report in the next few days. The Government is expected to introduce its legislation soon.
The leaked legislation removes the capacity of faith-based schools to directly discriminate on the grounds of sexual orientation and gender identity but allows indirect discrimination on the grounds of a school's religious ethos. It does not protect teachers, other staff or parents.
Almost 500 respondents to the survey explained their reasons for opposing all discrimination. The most common was that faith-based schools should not have special exemptions from discrimination law while in receipt of public funds.
Some respondents wrote about their personal experiences of discrimination in faith-based schools. Others wrote that the suitability of staff and students should be based on their behaviour and abilities not their sexual orientation or gender identity.