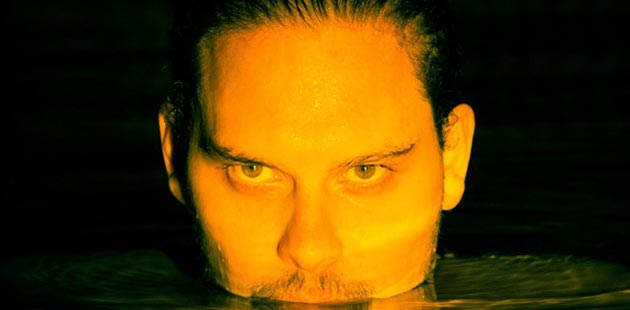 Investigating notions of celebrity and the challenges of being ordinary in an increasingly image obsessed culture, Gavin Roach presents the Victorian premiere of Lake Disappointment at the Meat Market from 12 September as part of the 2019 Melbourne Fringe.
Kane is one of the world's biggest movie stars. His body double has been there from the start, sharing more than just looks with his famous counterpart. The body double and Kane are to work on Lake Disappointment—an independent arts film that might see them win prestigious awards and fame.
Directed by Gavin Roach (My Wife Peggy, The Measure of a Man) and featuring Tim Quabba, this one-person play of mirrors and mannerisms explores the strange world of the body double – it makes unique contributions to timeless theatrical concepts of images and representation.
Written by two Australian theatre powerhouses, Lachlan Philpott and Luke Mullins, Lake Disappointment is an unusual new work about ego, self-fashioning, and illusions.
Lachlan Philpott is an award winning theatre writer, director and teacher. His works include Bison, Bustown, Catapult, Colder, The Chosen, Due Monday, Lost Boys, Little Emperors, M. Rock, Michael Swordfish, The Pineapple War, Silent Disco, The Trouble with Harry and Truck Stop.
Luke Mullins is an award-winning actor, director and writer. Some of his most prominent productions thus far include The Glass Menagerie, Angels in America, Small and Tired (Belvoir), Waiting for Godot (STC), Rosencrantz and Guildenstern Are Dead (Old Vic, UK), Thom Pain and The Eisteddfod. Luke created the role of the 'double' in its world premiere season.
"An elaborate assemblage of reflections and surfaces that constantly asks you to think about the construction of narrative and identity and 'art'." – Time Out (Sydney)
Director: Gavin Roach Performer: Tim Quabba Lighting Design: Clare Springett Sound Design: Connor Ross Playwrights: Lachlan Philpott and Luke Mullins
---
Lake Disappointment
Stables – Meat Market, 2 Wreckyn Street, North Melbourne
Season: 12 – 21 September 2019
Information and Bookings: www.melbournefringe.com.au
Image: Tim Quabba features in Lake Disappointment (supplied)