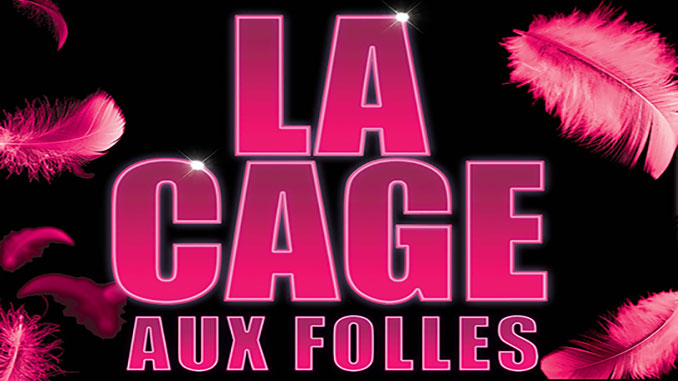 The Best of Times Is Now – 37 years since La Cage aux Folles last played to Sydney audiences, the rollicking romping fun hit musical is to return for an exclusive gala season at The Concourse in Chatswood from 30 November 2022.
La Cage aux Folles is a unique show in that it is a traditional Broadway musical with big, brassy dance numbers and yet it was maverick and revolutionary in many other ways including giving birth to the emotional anthem I Am What I Am. Written by Harvey Fierstein (Kinky Boots, Torch Song Trilogy) and Jerry Herman (Hello Dolly, Mame), based on the French play by Jean Poiret.
La Cage aux Folles is a story of love, commitment, family, and acceptance – a timeless and enduring story that many Australians know from the Hollywood movie The Birdcage, starring Robin Williams, which was based on La Cage aux Folles.
Showtune Productions presents this all-new Australian production starring the one and only Paul Capsis in the lead role of Albin. This is the first time Paul has performed in a production of La Cage. Paul will be joined by an all-star cast of TV and theatre actors to be announced in the coming weeks.
"I am absolutely thrilled to play Albin in La Cage. I see the role as one of the classic iconic roles of the theatre. I was lucky enough to see the legendary Australian performer Jon Ewing play the role," said Paul Capsis.
"I first saw the original French film and fell in love with the piece and the story. I think its relevant for now as the idea of people slipping in and out of gender seems to be in the fashion. Not that it's in any way a new concept, it has been thus since time began."
"I adore the songs and the show and I can't wait to start putting on those high heels to inhabit the role of roles … Albin … the jolly of jollies," said Capsis.
The entire Australian production team will be led by Director Cameron Menzies (Hair, Into the Woods) who is returning from his current role as Artistic Director of the Northern Ireland Opera Company to take on this production.
Craig Renshaw (Cats, The Phantom of The Opera) will take on the Musical Director role with Choreography by Veronica Beattie George (The Boy From Oz, Guys and Dolls), Production Design by James Browne (Blanc de Blanc, Hair), Lighting Design by Karen Norris (Bangarra Dance Theatre, Barbara and the Camp Dogs), Sound Design by Anthony Lorenz (Hair, In The Heights) and Wig and Makeup Design by Drew-Elizabeth Johnstone (Les Girls, Cabaret The Musical).
"This play has an audience crying and cheering for several things that, if you took a Gallup poll, they would be against. A boy accepting a man as his mother? The love of two men, onstage in an American musical comedy, singing a love song to each other and meaning it?" – Director Arthur Laurents in an interview with The New York Times.
---
La Cage aux Folles will play at The Concourse in Chatswood from 30 November 2022. Tickets now on sale. For more information, visit: www.lacage.com.au for details.
Image: La Cage aux Folles (supplied)