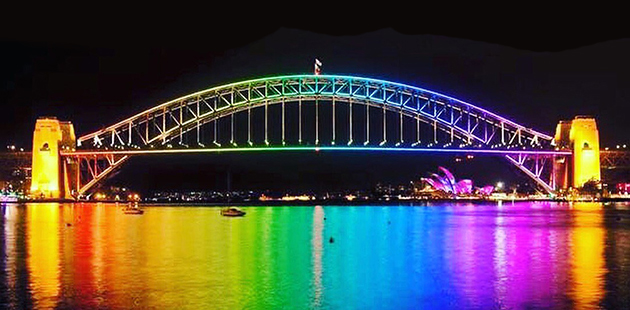 Kaleidoscope Australia, a not-for-profit organisation working to protect the human rights of LGBTI people in the Asia Pacific region, has opened applications for its inaugural LGBTI Pacific Youth Forum.
Taking place in Sydney: 13 & 14 October 2016, the LGBTI Pacific Youth Forum will bring together LGBTI youth leaders, advocates, and allies from across the South Pacific region for a two-day forum focused on advancing LGBTI rights in the region. The Forum is being organised by Kaleidoscope Human Rights Foundation, and funded by the United States Embassy in Australia. It will be hosted by DLA Piper global law firm.
President of Kaleidoscope Australia, Professor Paula Gerber said the Forum is the first of its kind and unique to the region. "These are the individuals who are driving the dialogue when it comes to inclusiveness and equality in their individual communities," said Professor Gerber.
"This event gives them a valuable opportunity to connect and collaborate with their peers from The program will equip delegates with the knowledge and skills to engage in LGBTI rights advocacy and be effective change-makers in their own countries. It will also provide delegates with an opportunity to interact with a range of Australian, international, and South Pacific LGBTI rights experts, politicians and government officials, to strengthen their networks and connections."
U.S. Ambassador to Australia John Berry said for LGBTI Youth Leaders in this region to meet others who are fighting for equality and basic human rights, "Defending and promoting the human rights of LGBTI persons is at the core of our commitment to advancing human proud to work with Kaleidoscope Human Rights Foundation on this initiative," said Ambassador Berry.
Applications for the inaugural LGBTI Pacific Youth Forum are now open, and must be received by midnight Monday 29 August 2016. Participants must be under 32 years of age. For more information, visit: www.kaleidoscopeaustralia.com for details.
Image: Sydney Harbour Bridge – courtesy of ABC