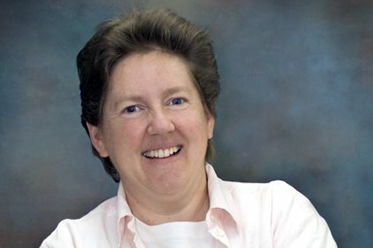 Kaleidoscope Australia, a not-for-profit organisation committed to promoting and protecting the human rights of lesbian, gay, bisexual, transgender and intersex (LGBTI) people in the Asia Pacific region, have announced that the board have elected Dr Paula Gerber as its President.
Paula is a leading human rights law expert who is an Associate Professor at Monash University Law School and Deputy Director of the Castan Center for Human Rights Law. As a former Australian Businesswoman of the year, Paula has a significant history in leadership roles.
Paula is a founding board member of Kaleidoscope Australia and has recently been leading initiatives to work with local activists in the region to prepare Shadow Reports on LGBTI issues for the United Nations Human Rights Committee.
Dr Douglas Pretsell, Director of Kaleidoscope Australia stated: "Up to now, Kaleidoscope Australia has been caucus led but in recent months, Paula has emerged as a clear leader. We are so lucky to have such an eminent and able expert in the field to take us forward."
In the coming months Kaleidoscope Australia will be calling for expressions of interest from those seeking to join the Board or volunteer on various committees that undertake key tasks to help the organisation achieve its aims.
These will be announced over social media and via the new Kaleidoscope Australia website at www.kaleidoscopeaustralia.com
Image: Associate Professor Paula Gerber – courtesy of Monash University