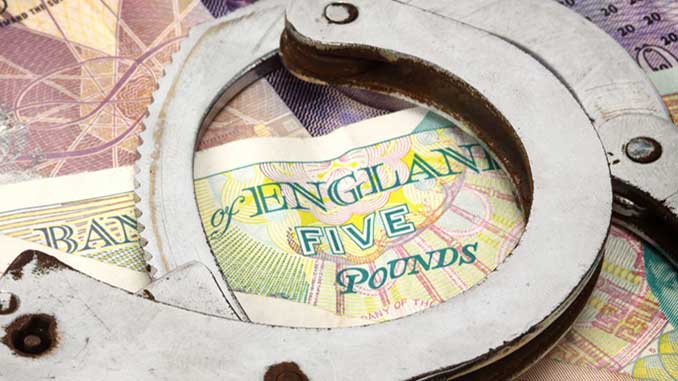 Following on from their productions of Entertaining Mr Sloane in 2012 and What the Butler Saw in 2018, New Theatre once again celebrates the outrageous wit of Joe Orton with LOOT this October.
Young thieves (and lovers) Hal and Dennis need a place to stash the cash from a bank robbery. The coffin of Hal's recently-deceased mother, currently at home awaiting burial by her bereaved husband Mr McLeavy, is the perfect solution.
There's only one hitch: where can they hide the body? The arrival of Inspector Truscott, a corrupt and nosy policeman investigating the heist, puts a spanner in the works. To get out of the jam, the boys are forced to trust Fay, the late Mrs McLeavy's much-married nurse, and enlist her help in return for a share of the loot.
This blistering queer black comedy eviscerates the hypocrisies of church, state and social niceties, the farce bouncing wildly between the ordinary and the outrageous. Coming after the success of Entertaining Mr Sloane, it confirmed Orton as one of the most daring and original voices of his generation.
New Theatre are delighted to welcome back Johann Walraven as director, who has previously helmed their productions of The Removalists, Silent Disco, Consensual and The Chekhov Term. Walraven's other directing credits include Relativity (Parramatta Riverside), Never Let Me Go (Griffin), Buried (Old 505), This Boy's In Love (Ensemble), Ruby Moon (Samsonite Productions), and as Assistant Director, Travesties (Sydney Theatre Co) and Miss Julie (Darlinghurst Theatre Co).
"I am thrilled to direct LOOT, two decades after playing 'Hal' myself at NIDA, directed by Terry Clarke. I fell in love with the piece then, and love it even more so now," said Walraven.
"Orton's writing is so sharp, almost too much so, as you are laughing at one joke whilst another is being uttered. You almost have to stifle yourself to catch it all. But it's not all puns and witticisms; his barbs cut to the core of social issues 50 years ago, and those issues are still prevalent today."
"Rude, blasphemous, corrosive, articulate, verbally dextrous and howlingly funny."  – Sunday Express
Director: Johann Walraven | Featuring: Alison Davies, Saro Lepejian, Oliver MacFadyen, Nicholas Papademetriou, Shannon Ryan, Alexander Spinks, Andrew Waldin | Set Designer: David Marshall-Martin | Lighting Designer: Paris Bell | Costume Designer: Kathleen Kershaw | Sound Designer: Glenn Braithwaite | Dialect Coach: Nick Curnow | Fight Director: Tim Dashwood | Stage Manager: Rosane McNamara | Props Assistant: Andrew Tucker | Operators: Atlas Andrews, Ricci Costa

---
LOOT
New Theatre, 542 King Street, Newtown
Season: 11 October – 4 November 2023 (preview: 10 October)
Information and Bookings: www.newtheatre.org.au
Image: New Theatre presents LOOT (supplied)