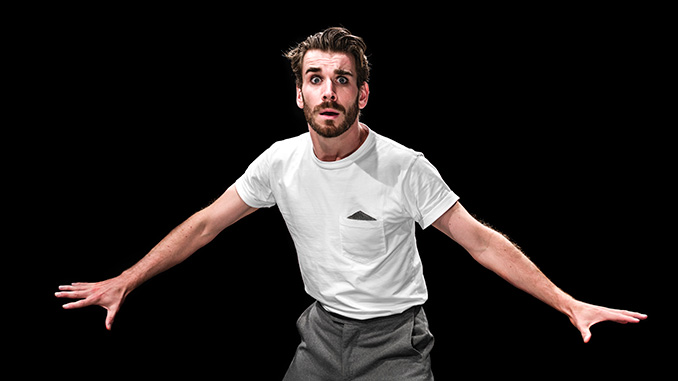 A completely reworked version of Robert Louis Stevenson's novel, into a terrifyingly hilarious theatre-comedy adventure for the 21st century, NZ production company, A Slightly Isolated Dog presents Jekyll & Hyde at the Brisbane Powerhouse this June.
Meet the most delightfully evil man alive, Mr Hyde. A man so evil he punches the cleaner, drop-kicks a precious puffin, and yells 'shark' at the beach.
From the creators of 2018's hit Don Juan, this bonkers rendition of Robert Louis Stevenson's classic novel Jekyll and Hyde is retold by a team of charmingly 'French' performers with the help of the audience.
Directed by Leo Gene Peters, five hilarious performers (Susie Berry, Jack Buchanan, Andrew Paterson, Jonathan Price and Comfrey Sanders) tell the terrifying, yet still exceptionally sexy tale of Jekyll & Hyde. Thrilling, charming, shockingly good comedy, A Slightly Isolated Dog make you laugh until it hurts.
Experience theatre at its most joyous with audacious performers, twisted pop songs and brilliant physical comedy. A guaranteed feel-good night, expect plenty of laughs in the company of your mates, and some of the sassiest performers in town.
A Slightly Isolated Dog is an independent theatre company originating in Wellington but with links in Auckland. They have been making work since 2006 under the direction of Leo Gene Peters. The company is led by Leo Gene Peters (artistic director) and produced by Angela Green (Auckland Arts Festival, Strike).
"An absolute tour de force of modern theatre practice… No matter how dark you feel before you come, that darkness will disappear during this blackest, and sexiest of comedies." – Theatreview (NZ)
---
Jekyll & Hyde
Underground Theatre – Brisbane Powerhouse, 119 Lamington Street, New Farm
Season continues to 6 June 2021
Bookings: www.brisbanepowerhouse.org
For more information, visit: www.aslightlyisolateddog.com for details.
Image: Jonathan Price stars in Jekyll and Hyde – photo Tom Hoyle Derek