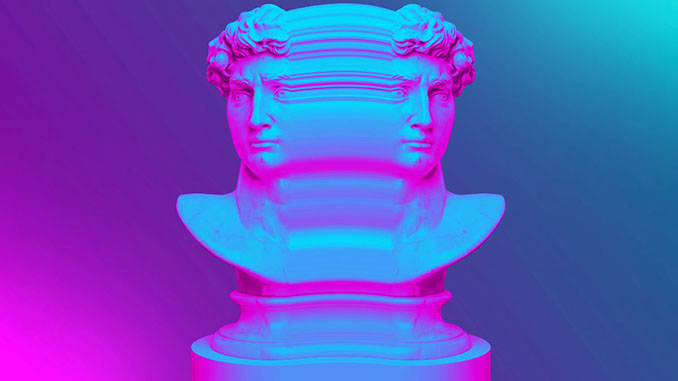 Over the past five years, fewer than 5% of the works presented by Melbourne's funded opera companies were written by women. In 2022 Melbourne's leading independent chamber opera company, Lyric Opera, thought it was time to do its part to address this.
In August, Lyric Opera of Melbourne brings acclaimed Australian composer Elena Kats-Chernin's opera Iphis to the Australian stage for the first time since its 1997 premiere. The performance is directed by Katy Maudlin and conducted by Lyric's new Artistic Director, Patrick Burns.
For Lyric's Patrick Burns, programming Australian works, particularly those by women, is essential to the longevity of the art form. "One of the curiosities of the opera world is that despite the fact that the majority of our audiences are women, very few operas written by female composers ever make it to our stages," he said.
"For the artform to survive in the long term, we need to ensure that we tell contemporary stories while continuing to celebrate the artform's powerful history. I stumbled across Iphis while researching another project I was creating around Art Song by Australian female composers."
"I was captivated by Kats-Chernin's colourful vocal writing mixed with Richard Toop's very "Australian" libretto, which combined to create characters that seemed to be lifted straight out of the iconic film Muriel's Wedding," said Burns.
Written for six singers and a nine-piece chamber orchestra, Iphis is based on Ovid's Metamorphosis, with a libretto by Richard Toop and is Lyric's first operatic presentation since Melbourne's theatres closed to covid.
For Director Katy Maudlin (SLAP. BANG. KISS., Right Now and AntigoneX), it was an exciting opportunity to unpack the way gender impacts how we navigate the world. "Iphis is an operatic exploration of gender and love, adding to the timely conversation of how society values boys and girls," she said.
I am thrilled to be working with Lyric Opera to tackle this compact and contemporary piece with an exceptional cast and crew. We are looking forward to bringing this queer and charming work to audiences," said Maudlin.
The opera tells the story of Iphis, who is forced to grow up in secret as a boy due to her overbearing father, who only wants to have sons in his family. Years later, the ruse starts to unravel as Iphis' father presents Ianthe as a budding bride to his supposed son. As they fall in love, they are faced with finding their own way forwards and becoming the people they were meant to be.
Iphis shines a light onto the subject of gender, relationships, and identity in modern society. Musically the work is a rich pastiche drawing on the cabaret traditions of Les Six and Kurt Weill, klezmer with echoes of Mozart and Stravinsky.
Joining Maudlin and Burns on the creative team is designer Brynna Lowen with lighting by the multi-award-winning Richard Vabre. The production features emerging star soprano Morgan Carter as Iphis alongside established artists Douglas Kelly (tenor) and Nicole Wallace (Soprano), emerging artists Timothy Daly (tenor) and Troy Castle (Baritone), and with soprano Breanna Stuart making her professional opera debut.
---
IPHIS
Theatre Works, 14 Acland Street, St Kilda
Season: 26 August to 3 September 2022
Information and Bookings: www.theatreworks.org.au
Image: Lyric Opera of Melbourne presents IPHIS (supplied)