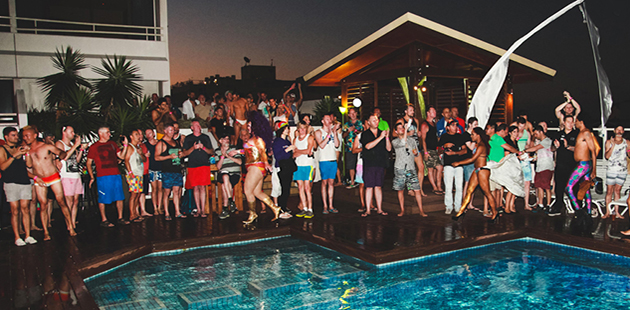 Organisers of Cairns Tropical Pride have introduced some significant changes including moving the festival to early October, and rebranding under the new name of Tropical Mardi Gras.
Tropical Mardi Gras is a lesbian, gay, bisexual and transgender (LGBT+) festival to celebrate the beauty of our people Tropical North Queensland region.
Once a year, Cairns Tropical Pride invites visitors from around Australia and the world to join them for ten days of play in the gorgeous environment that is Tropical North Queensland. From dance parties to dive expeditions, from fashion shows to rainforest excursions, culminating in our Fair Day at Tanks Art Centre, Tropical Mardi Gras offers something for everyone in our rainbow family.
Health promotion and peer education are embedded in our events, with ample opportunities for folks to learn, share and connect. Tropical Mardi Gras promotes enjoyment, discovery, exchange and harmony, and asks LGBT+ folk from around from around the globe to share our pride and idyllic home.
The 2015 Tropical Mardi Gras program is currently being finalised and will be announced soon. The festival runs 2 – 11 October 2015. For more information, visit: www.tropicalmardigras.org for details.
Image: Pool Party – courtesy of Tropical Mardi Gras