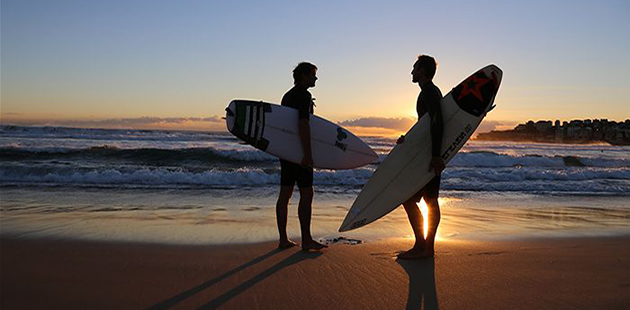 Bringing contemporary and classic, diverse and inclusive LGBTI films to Geelong and surrounding regions, the inaugural Geelong Queer Film Festival takes place this weekend (13 – 15 April 2018) at the Pivotonian Cinema.
The Geelong Queer Film Festival aims to provide a place for Queer voices to be heard and celebrated on screen and a want to share these stories with the wider community. The festival aims to contribute to the development of a thriving and vibrant community in Geelong for those who identify as LGBTI and their allies.
The Festival kicks off on Friday 13 April with six sessions screening (some have already sold out) over the weekend at the Pivotonian Cinema.
A Moment in the Reeds
Friday 13 April – 7.30pm
Leevi returns to his native Finland for the summer to help his estranged father renovate the family lake house so it can be sold. Tareq, a recent asylum seeker from Syria, has been hired to help with the work. When Leevi's father returns to town on business, the two young men establish a connection and spend a few days discovering one another during the Finnish midsummer.
Australian Shorts
Saturday 14 April – 12.00pm
A diverse showcase of queer stories and a celebration of local filmmakers. We proudly present nine new shorts that will take you inside the Australian Sharpie scene of the 1970s, the grunt and sweat of the Australian Women's Football League, the inner life of a Melbourne bear, a transgender kid's first day at school, the alien abduction of a drug addicted drag queen and the rush of getting high and doing crime with your girlfriend.
Out in the Line-Up
Saturday 14 April – 3.00pm
Following the stories of gay & lesbian surfers around the world, this documentary film uncovers stories of fear, isolation and self-doubt, but also tales of hope, self-empowerment and transformation. It deals with the conflicts created by the marketing image of surfers (straight white males and women in tiny bikinis), and how it inhibits personal expression in a sport that's supposed to be so free. The screening will be followed by a Q&A with the producer, Thomas Castets, and local media presenter, Joel Carnegie.
Signature Move
Saturday 14 April – 7.30pm
As a Pakistani Muslim lesbian living in Chicago, Zaynab is out and proud – to everyone except her newly-moved-in mother. When artfully dodging her mother's attempts to find her a husband becomes too much, Zaynab copes by taking up Lucha-style wrestling. Her life climbs the turnbuckle when she meets Alma, a Latina bookstore owner, and the two fall head over heels into bed and relationship drama.
The Feels
Sunday 15 April – 11.00am
In this racy, hilarious ensemble comedy, a group of friends gather for a weekend away to celebrate the impending wedding of Andy and Lu. On the first drunken night Lu confesses that she's never had an orgasm, much to Andy's dismay. As the weekend goes on Lu's admission isn't the only thing that transpires, as marriages unravel and sexual tensions boil over.
The Untold Tales of Armistead Maupin
Sunday 15 April – 1.30pm
Winner of the Audience Award at SXSW Film Festival, The Untold Tales of Armistead Maupin details the life and career of the maestro of San Francisco. Author of the popular book series turned television miniseries Tales of the City, Maupin wrote about taboo subject matter in an engrossing and accessible way. Featuring interviews with Laura Linney, Olympia Dukakis and Sir Ian McKellen, the film becomes more than just about Maupin as we see the social changes of San Francisco across generations.
For more information, visit: www.facebook.com/GeelongQueerFilm for details.
Image: Out in the Line-Up (film still)