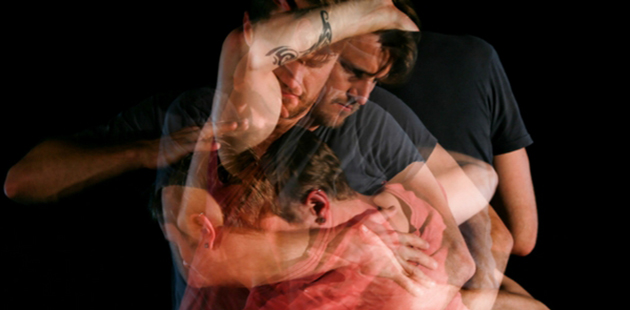 A deeply personal and physical investigation into sexuality, identity and inequality, FORM Dance Projects and Riverside Theatres present the dance theatre production, In Difference in the Lennox Theatre: 2 – 4 March 2017.
Acclaimed dance artist Craig Bary brings together an exceptional artistic team to confront the politically-charged marriage equality debate through tenderness and empathy. Using a delicate blend of breathtaking choreography and intricate narrative, the work travels through the heartaches and triumphs that are intrinsic in the human pursuit for connection.
Bary, alongside co-creators and performers Kristina Chan, Timothy Ohl and Joshua Thomson, will represent two real life couples of both homosexual and heterosexual orientation. Through a series of ordinary and extraordinary everyday life moments, the work will explore how we interact and express ourselves no matter what our sexual orientation.
"Marriage equality is a real issue for real people so we are making this work for them, and hope to make a significant contribution to the debate in the most creative and inspiring way," said Bary. "We will also bring the real life of the performers on stage to create a compelling, vulnerable and open environment for the audiences to connect with."
In Difference will transport audiences through true and powerful moments of love, life, partnership, heartache, drama and joy. It is a vital and timely work, augmenting the idea that dance can communicate important issues and make an impact socially and politically.
Concept, Design and Performance: Craig Bary Co-creators and Performers: Kristina Chan, Timothy Ohl and Joshua Thomson Music: Eden Mulholland Lighting Designer: Karen Norris Producer: Katy Green Loughrey
In Difference
Lennox Theatre – Riverside Theatres, Corner Church and Market Streets, Parramatta
Season: 2 – 4 March 2017
Information and Bookings: www.riversideparramatta.com.au
Image: In Difference – photo by Matt Cornell