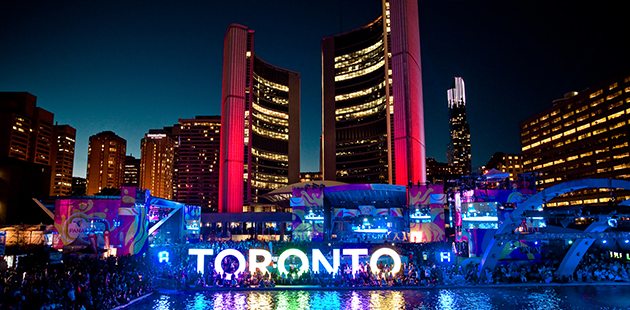 The International Gay & Lesbian Travel Association's 35th Anniversary Global Convention at the Westin Harbour Castle in Toronto in May, brought together approximately 500 tourism professionals representing 40 countries to share innovative ideas and best practices, making it the best attended and most globally diverse conference in IGLTA's history.
"The numbers clearly show that after 35 years, our convention is not only more relevant  than ever, but also that the desire to engage and support LGBTQ travelers is expanding across the globe," said IGLTA President/CEO John Tanzella. "Our participants include the  thought leaders of our market and will help IGLTA to advance LGBTQ travel globally  throughout 2018 and beyond."
"I'm so proud of the content we shared and the connections  that were made this year in Toronto, our incredibly warm and inclusive host city," added Mr Tanzella.
Among the highlights: Michael Kajubi – a gay tour operator in Uganda sharing his personal experiences on the ground in a country known for homophobia; Drew Cumpson – a ventilated quadriplegic gay man educating the industry on accessibility in travel; and a presentation on global travel data and trends, the intersection of human rights and tourism and responsible travel.
"With 40 countries represented, Toronto welcomed the world for IGLTA's Annual Global Convention – a true passion project for all of us both times the convention has come to Toronto," said Johanne Bélanger, President & CEO of Tourism Toronto. "Toronto is one of the most welcoming and inclusive cities in the world and that sense of welcome was on full display during IGLTA. On behalf of Tourism Toronto and all of our partners, congratulations on a spectacular 35th convention."
The International Gay & Lesbian Travel Association is the leading member-based global organization dedicated to LGBTQ tourism and a proud Affiliate Member of the United Nations World Tourism Organization. The 2019 IGLTA Annual Global Convention takes place 24 – 27 April in New York City. For more information, visit: www.iglta.org for details.
Image: Toronto at night – photo courtesy of Tourism Toronto