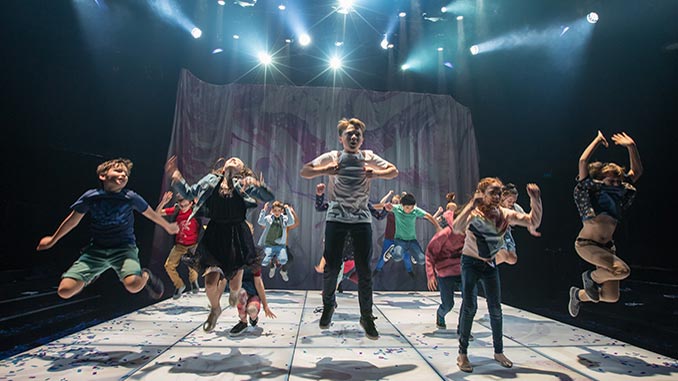 The Top End's favourite time of year, Darwin Festival, opens tonight – and although other state lockdowns have prompted some tweaks to the Program, Territorians and some lucky visitors are gearing up for 18 tropical days and nights packed with stellar shows, relaxed outdoor dining and free family fun.
From 5 – 22 August, Darwin Festival will intoxicate the senses and offer up stirring theatrical performances, some of the hottest live music acts in the country, incredible cabaret and circus, cross cultural collaborations, thrumming dancefloors under the stars and epic outings for the whole family.
The old showbusiness adage of "the show must go on" has never been more relevant than when a major arts festival is delivering a program in the midst of interstate COVID-19 outbreaks and ever-changing border restrictions.
Darwin Festival organisers and artists alike have gone to great lengths to ensure the Festival program remains as vibrant as originally planned with some new and additional performances added to the line-up and some interstate artists entering mandatory quarantine.
"Our Festival is just days away, and we couldn't be prouder of what it's shaped up to be," said Darwin Festival Artistic Director, Felix Preval. "The lockdowns in other states have meant we've had to make some last-minute changes to the program."
"But we've added in some incredible new shows including Club Briefs, Sycco and Confidence Man, as well as adding extra performances of popular shows like Karen From Finance, Radiohead for Solo Piano and Oliver Twist."
"We're incredibly thankful that we're in a position where we can stage another fantastic Festival and give Territorians the opportunity to celebrate life in the Top End," said Preval.
FIRST NATIONS SHOWCASE OPENING WEEKEND
Darwin Festival are opening Festival Park a day early, on Thursday 5 August, so that audiences can celebrate the start of the festival with some first day fun- including an showing of Club Briefs (5 & 7 August) at the INPEX Sunset Stage. This is a wild romp of a variety show and something that will really kick off the Festival experience, alongside some great live music from local artists.
Following on from opening night the Darwin Aboriginal Art Fair (6 – 8 August) moves online this year, offering a chance to ethically purchase artwork direct from over 70 Indigenous-owned Art Centres.
The Telstra National Aboriginal and Torres Strait Islander Art Awards (NATSIAA) (6 Aug 2021 – 6 Feb 2022) are Australia's longest running and most prestigious art awards for Aboriginal and Torres Strait Islander artists. Head to MAGNT to see this exhibition full of diverse range of work from emerging and established artists.
SPECIAL EVENTS
Devised by New Zealand artist Tiffany Singh, Fly Me Up To Where You Are (5 – 22 August) is a large-scale installation at Darwin Waterfront where 3000 students across Darwin painted unique dream flags with personal designs speaking to their hopes for the future, with common themes including global issues like COVID 19 and Black Lives Matter to the environment and family.
Blurring the line between cutting edge technology and live performance, Truthmachine (12 – 15 August) is an intimate, playful and intriguing theatre experience for adventurous audiences who aren't afraid to take a lie detector test in front of a room full of strangers.
Melbourne artist JOF and a guest line-up of young Darwin locals invite rave-ready audiences into a shipping container in Festival Park for the best dance party of their lives – the only catch is there's only 10 minutes to dance like no-one's watching. And dance you will at 10 Minute Dance Parties (12 – 15 August)!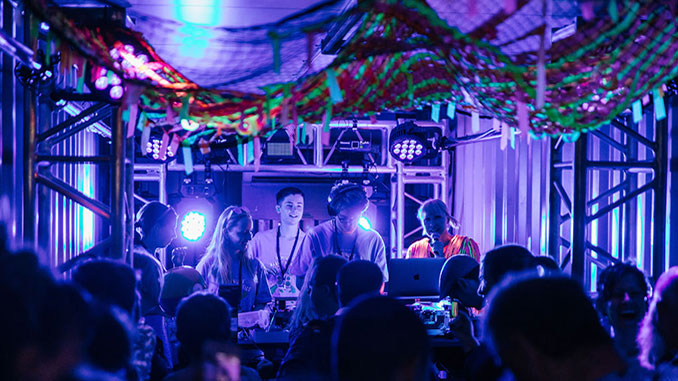 MUSIC
The Festival's newest outdoor venue the INPEX Sunset Stage plays host to an epic line-up of contemporary music throughout the Festival. Artists rocking gigs at the Sunset Stage in week one include, young singer-songwriter Miiesha (6 August); evocative Alice Springs supergroup Red Desert, Endless Sky: Songs from the Centre (8 August); and eight-time Golden Guitar and 2020 ARIA Country Album Award-winner Fanny Lumsden (8 August).
The Railway Club, will once again feature a feast of live music talent every Friday and Saturday night of the Festival. Head out to the rails to on the first weekend to see the likes of the classical and cosmic Grace Cummings (6 August) and the psychedelic Slowmango (7 August).
To keep the good vibes and party alive well into the night, every Friday and Saturday night of the Festival, audiences can kick up their heels at Club Awi with DJ megastars from around the country (and across the ditch), spinning tracks late night under the stars at the INPEX Sunset Stage.
Unsung (11 – 12 August) is a rollicking, raucous celebration of songs and stories from 1960s Australia by award-winning cabaret powerhouses, Amelia Ryan and Libby O'Donovan. This uplifting and nostalgic hour of cabaret pays homage to the women who blazed the trails for generations to come.
Acclaimed musician and celebrated musical comedian Selina Jenkins presents Boobs (6 – 8 August), a ground-breaking show of mammary proportions. This fierecly personal cabaret experience is packed full of cleverly written sonng's and thought-provoking anecdotes.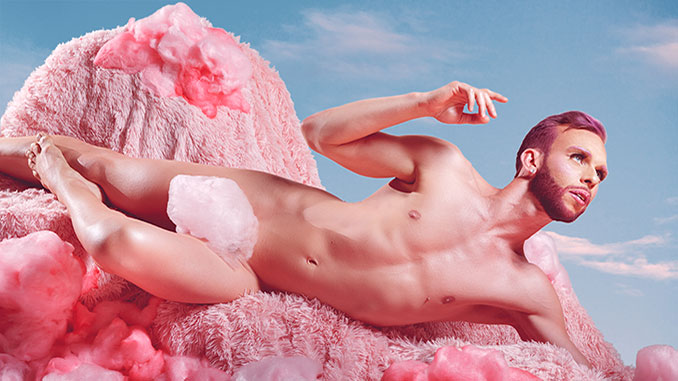 THEATRE
Generations collide in I've Been Meaning To Ask You (6 – 8 August) as 16 plucky performers aged 9 – 13 from Darwin's Corrugated Iron Youth Arts take the stage, and the power, for a rollicking hour of hard questions and home truths.
Dance artist and storyteller Joel Bray brings Daddy to this year's Festival (6 – 8 August) – hilarious and heartfelt, this unique work uses participation to unpack themes from the artists life including his Wiradjuri heritage, his father, growing up gay and an addiction to sugar.
Ilbijerri Theatre Company's Heart is a Wasteland (11 – 15 August) combines First Peoples' storytelling with live music in a whisky-fuelled love story that takes place on the road from Darwin to Alice.
COMEDY
Darwin audiences love a hearty chuckle and this year, the Festival has delivered with week one featuring Karen From Finance. Fresh from a star turn on Drag Race Down Under, Karen sashays into the Northern Territory with Out of Office (11 – 12 August) and Australia's favourite Venezuelan, Ivan Aristeguieta is bringing his hilarious new show, Piñata (6 – 7 August)
FAMILY
The much-loved City of Darwin Teddy Bears' Picnic returns to The Esplanade for a Sunday morning full of free performances, activities and delicious food (8 August).
DANCE
Darwin local Tracks Dance Company deliver a world premiere performance set at the foot of a Rain Tree in the luscious George Brown Darwin Botanic Gardens. Seasons of Skin and Bark (8 – 16 August) presents a spellbinding response to the local tropical environment, exploring the emerging science of plant life intelligence.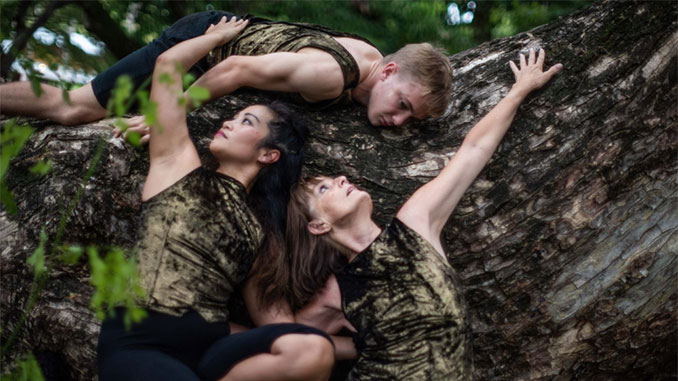 CLASSICAL MUSIC
Lovers of classical music should look no further with Darwin Festival presenting a line-up of unique live concerts. Bizet's iconic opera, Carmen, comes to life at Darwin Entertainment Centre (6 – 7 August) in a vibrant new production with Opera Australia's singers, a live chamber orchestra and a children's chorus drawn from the Darwin community.
Following the huge success of Distanced Duets at the 2020 Festival, the intimate chamber music performances return with Distanced Duets 2.0 (10 – 19 August). Presenting an eclectic program of duets in the stunning surrounds of Audit House, this will be a soulful listening experience unlike any other.
Hear all the most cherished Radiohead tunes like never before with Radiohead for Solo Piano (11 August) where pianist and YouTube sensation Josh Cohen takes the band's back catalogue to new frontiers – extra performance just added due to popular demand.
WORDS & IDEAS
A favourite of the Festival, SPUN (10 August) returns with another evening of stories drawn from real life in the Northern Territory. For its 20th live storytelling event, SPUN: After Dark has gone into the shadows to find an extra special selection of untold stories by storytellers who aren't afraid of the dark.
FILM
This year, Darwin Festival presents two powerful and captivating films from Canada that shine a light on the world from a First Nations' and refugee perspective. Memory Box (9 August) is a poignant Canadian-Lebanese-French drama where the lives of three women are connected by a box that resurfaces containing notebooks, photographs and audiotapes.
---
The 2021 Darwin Festival runs from 5 – 22 August. For more information and full program, visit: www.darwinfestival.org.au for details.
Images: I've Been Meaning To Ask You – photo by Stephen Henry | Club Briefs – photo by John Tsiavis | 10 Minutes Dance Parties (supplied) | Daddy – photo by James Henry | Seasons of Skin and Bark – photo by Mark Marcelis