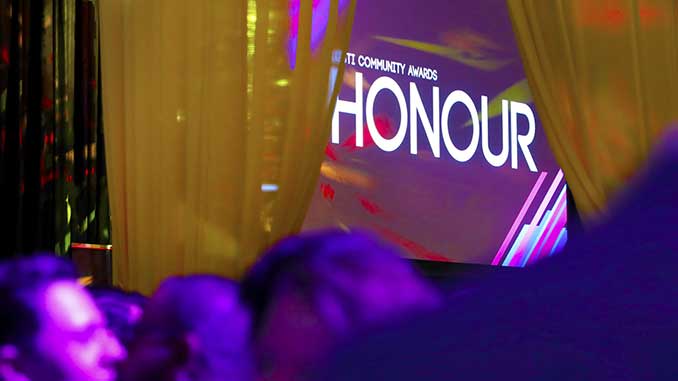 The courageous and tireless efforts of those who have fought for justice for victims of LGBTQ hate crimes in NSW will be recognised with a special accolade at the 2023 Honour Awards.
Organised by ACON, the Honour Awards acknowledges outstanding LGBTQ community service in NSW. This year's event is being held on Wednesday 23 August at the Ivy Ballroom in Sydney.
The ACON President's Award, bestowed annually to those whose community service have made a significant impact to the lives of people in LGBTQ communities in NSW, will this year be dedicated to the many advocates of justice for victims of anti-LGBTQ violence in NSW over the past several decades.
"For years, sexuality and gender diverse people in NSW were subjected to horrific hate crimes," said ACON President Dr Justin Koonin. "Many were exposed to further pain and trauma due to the slow and inadequate responses to these heinous acts. As hate and violence gripped Sydney and NSW, our communities suffered, with little support or forthcoming action."
"It was left to advocates and allies to draw attention to these atrocities, shining a light on this dark time of NSW's history. It is only through their relentless pursuit for the truth that we are now on the long road towards justice and healing – a journey made possible by the brave and persistent actions of these defenders."
To be honoured for their work in fighting for justice for LGBTQ hate crimes victims are former detectives Steve Page and Duncan McNab; former NSW Police Gay and Lesbian Client Consultant and advocate Sue Thompson; investigative journalists Rick Feneley and Greg Callaghan; historian Garry Wotherspoon; Sydney lawyer Nicholas Stewart; criminologist and academic Stephen Tomsen; former Deputy Coroner, Magistrate Jacqueline Milledge; victims advocate Peter Rolfe; US entrepreneur and justice advocate Steve Johnson; and US journalist Daniel Glick.
"Of course, there have been many others on this journey, so we also pay tribute to all who have contributed to efforts to support victims of gay and transgender hate crimes, and all who continue to persevere in their pursuit for truth and justice, including the many parliamentarians, journalists, academics, activists, legal professionals, community advocates, LGBTQ community members, groups and allies," said Koonin.
"And in honouring this important work, we also remember the victims of LGBTQ hate crimes in NSW and pay tribute to the courage, strength and resilience of survivors and loved ones."
The ACON President's Award is among 10 awards to be presented at Honour 2023. Past recipients of the ACON President's Award include one of Australia's first gay political organisations, CAMP INC; HIV pioneers Professor David Cooper AC and The Kirby Institute; the NSW Parliamentary LGBTI Cross Party Working Group; the staff and patients of St Vincent's Hospital's Ward 17 South; and NSW Chief Medical Officer Dr Kerry Chant & NSW Health.
Thirty-six finalists across nine categories covering the media, arts, HIV, health, youth, business and community sectors will be recognised at this year's event. They'll be joined by over 300 guests including a range of media, arts, entertainment and community figures.
First held in 2007, Honour is also a gala fundraiser for ACON. All funds raised at the Honour Awards goes back into assisting the community through ACON's health programs and services.
---
The Honour Awards 2023 Cocktail Party & Ceremony will be held on Wednesday 23 August at the Ivy Ballroom, Sydney. For more information and bookings, visit: www.honourawards.com.au for details.
Image: Honour Awards – courtesy of ACON