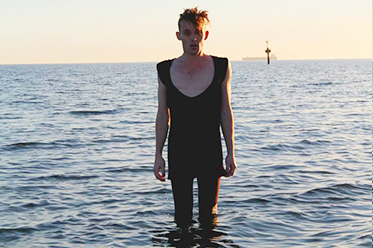 Exploring Australian culture, misconceptions and changing identity, Metamorphis Theatre Company presents a future where the Australian continent has been irreversibly compromised and Australians attempt to seek refuge abroad in Haven at the Croft Institute for a limited season in June.
In the year 2050, this land has become one ravaged and scarred by the cruel twists of fate, and the hands of mankind, we are forced to seek refuge, never to return to the continent. We embark on oceanic migrations to neighbouring countries, hoping to find safety. Will our cries for help be heard, or will other nations close their doors and lock down their borders, as Australia did historically?
Devised and performed by artist Jessi Lewis, Haven is the new work, and second instalment in the Great Southern Land trilogy, which began in 2013 with Shattered – a work that presented a tale of the first modern example political terrorism on home soil.
Moving on from the themes and misconceptions surrounding terrorism and our 'safe distance', this is a work that turns focus on the conversation surrounding the treatment of those seek asylum in our country.
Seeking to connect this story to 'everyday' Australians, Haven places audiences in a suspended reality where an environmental phenomenon propels us toward a situation that sees the Australian nation seeking asylum. Drawing upon perspectives on the environment, refugee legislation, global warming scepticism and the role of the media, Haven supposes a future political era where the entire population must be resettled.
Haven ties into a work Jessi Lewis is presenting as artist in residence at Cairns' Tanks Arts Centre in July. The work extends themes related to the Abbott Point Mining Project, the dredging of the Great Barrier Reef, and how the effects of such activity may lead to the situation described in Haven.
HAVEN
Croft Institute, Croft Alley, Melbourne
Season: 26 – 28 June 2014
Bookings: www.trybooking.com/EZPF
Image: Jessi Lewis