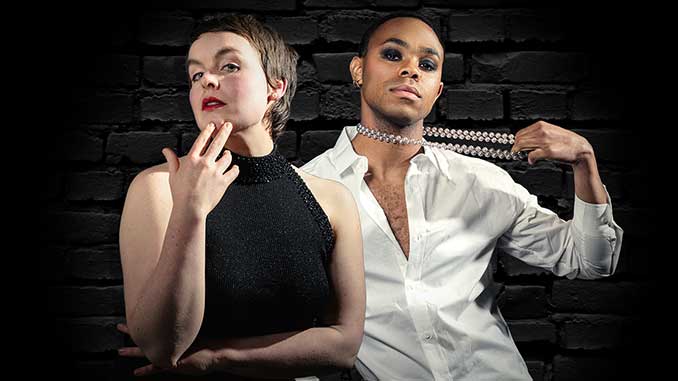 This August, Antipodes Theatre Company (ATC) ambitiously reimagines Guys and Dolls for its 70th Anniversary, unleashing it at Chapel Off Chapel for a limited season.
A musical masterpiece, 70 years on Guys and Dolls continues to take audiences on a magical journey. Winner of five Tony Awards and hailed as "A perfect musical comedy" (New York Daily News) this electric new season by ATC will have audiences feeling the heat of Havana, the haze of the Hot Box, and the energy of New York City in a dynamic, immersive event.
Embracing the "Musical Fable" of the title by reflecting the passion and politics of 2023, this potent production will transform Chapel Off Chapel into a prohibition-era nightclub. Audiences will revel in an evening of reckless abandon, visceral romance, and – above all – unwavering hope that society can embrace and support each other, as our chosen family would.
"Antipodes Theatre Company is now in its fourth year and in that time we've been fortunate to work with hundreds of artists from around the country," said ATC Artistic Director Brandon Pape. "Because of the type of work we produce, most have been emerging artists or people who have not yet been afforded mainstream performance opportunities."
"Developing new work is a huge part of what we do, but our mission is also to show people things they never thought to look for, and we've long wanted to present a classic musical in a way that embraces the bodies and themes that make up our current community."
"Guys and Dolls is a beloved musical and, like any story that has stood the test of time, we quickly realised there was an opportunity to tell this story in an exciting way that created opportunities for artists who may not traditionally have had access to this work," said Pape.
During their research, the ATC creative team have immersed themselves in the 1920s – working to incorporate the energy of New York Nightlife and Queer Culture at the time into the production. Viewing the story through this broader lens encourages constant discovery and creates fertile ground for the development of a truly original experience for theatre goers.
The production will also feature live music and a bandstand on the stage, with Green Room Award Winner Jonathan Homsey exploring and incorporating waacking into the world; a form of dance that originated from gay clubs in 1970s California through the African American and Latinx population, taking its cues from the poses and body language of the movie stars of yesteryear.
Based on the short stories of Damon Runyon, featuring classic songs like Luck Be a Lady, Sit Down, You're Rockin' the Boat and Adelaide's Lament, and with an exceptional team of cast and creatives in the mix, Antipodes Theatre Company invites audiences to join them for a production that's primed to be a highlight of the 2023 Musical Theatre season.
Director: Trudy Dunn, Brandon Pape | Featuring: Bugs Baschera, Jahla Black, Maddison Coleman, Shannon Foley, Lachlan Hewson, Scout Hook, Javon King, Michael Lindner, Brittany Morton, Joey Phyland, Conagh Punch, Chad Rosete, Megan Scolyer-Gray, Rose Shannon-Duhigg, Willow Sizer, Kikki Temple, Angelo Vasilakakos | Musical Direction: David Butler | Movement Direction: Jonathan Homsey | Choreography: Carolyn Ooi | Associate Direction & Choreography: Celina Yuen | Set & Costume Design: Bianca Pardo | Associate Set Designer & Props Design: Bridie Turner | Lighting Design: Timothy Bonser | Sound Design: Evan Drill | Stage Manager: Ashleigh Walwyn
---
Guys and Dolls
Chapel Off Chapel, 12 Little Chapel Street, Prahran
Season: 11 – 19 August 2023 (preview: 10 August)
Bookings: www.chapeloffchapel.com.au
For more information, visit: www.antipodestheatre.com for details.
Image: Willow Sizer and Javon King – photo by Cameron Grant at Parenthesy