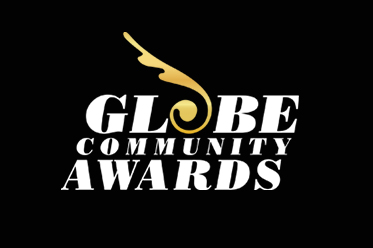 The Gay & Lesbian Organisation for Business and Enterprise (GLOBE) have announced the launch and the opening of nominations for the inaugural GLOBE Community Awards. The GLOBE Community Awards are the only ones of their kind in Victoria and will celebrate achievements in our State's gay, lesbian, bisexual, transgender and intersex community.
GLOBE President David Micallef is thrilled with the development of the Awards, which will be presented at a gala event on 17 October 2014.
"These awards are the opportunity our community needs to celebrate our successes and to honour the exceptional work being done by individuals and groups to make Victoria an amazing place to identify as GLBTI," Mr Micallef said.
"We want these awards to be an inspiration to our community, to encourage more excellent work and to help individuals and groups grow. This is a unique platform in Victoria and we encourage all individuals and groups to nominate and be recognised for the work they do," Mr Micallef added.
The awards will include four group or individual categories:
·       A Healthy Community
·       Networking the GLBTI Community
·       Excellence in Business
·       Protecting Our Community.
There will also be six individual awards:
·       Media Excellence
·       Artist of the Year
·       Straight Ally of the Year
·       Volunteer of the Year
·       Sports Person of the Year
·       The GLOBE GLBTI Person of the Year.
Organisations will be able to nominate themselves for their work in the first four group categories, while the six individual awards will be by nomination only. Mr Micallef is calling on groups in our community to work together to nominate Victorians that are doing great work.
"I encourage all of our GLBTI organisations and community groups to nominate their exceptional people for awards and give them the recognition they deserve. This is the time for us to stop and say thanks."
A group of independent judges, notable for excellence in their field in Victoria and the GLBTI community will determine the winners of the 2014 GLOBE Awards.
Nominations close on 31 August 2014. Finalists will be announced in September with winners announced at the Awards dinner on 17 October 2014. For more information, visit: awards.globemelbourne.com.au for details.
Image: courtesy of GLOBE Melbourne