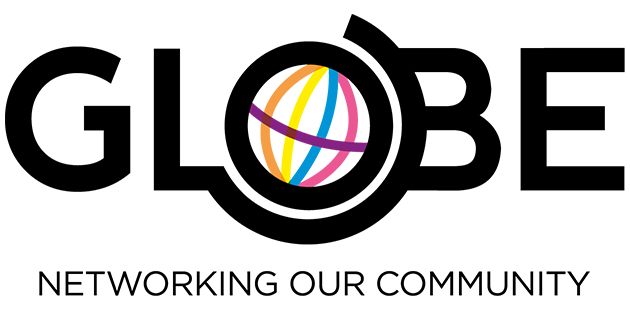 Supporting Melbourne's LGBTI community for more than 25 years, GLOBE Melbourne has announced that applications for the 2017 Community Grants are now open with $25,000 in grants to be donated – the largest amount offered to date.
GLOBE has a long and proud history of providing financial support to Melbourne's LGBTI individuals, groups and organisations through the GLOBE Community Grants. $60,000 has been donated by GLOBE to the community over 25 years.
Three categories of GLOBE Community Grants are available – Community Grants of up to $2,000 for organisations, the GLOBE Scholarship of up to $1,000 for LGBTI students and early career professionals, and the inaugural GLOBE Small Business Grant of $4,000.
The inaugural GLOBE Small Business Grant will provide GLOBE members who are small business owners with the opportunity to develop, expand and promote their business. Finalists for the grant will have the opportunity to pitch their business to a panel at a special event on 23 June 2017.
2016 GLOBE Scholarship recipient Rebeckah Loveday said the scholarship provided opportunity to advance her career.  "It gave me the skills and self-belief to progress professionally," she said. "I enrolled in a Certificate IV in Training and Assessment – this was to become a qualified trainer so I could deliver LGBTI awareness training, specifically on trans and gender diversity to organisations. It also allowed me to develop my knowledge where I was able to utilise my life experience to educate others, breaking down barriers and stigma," added Rebeckah.
GLOBE President David Micallef said the 2017 GLOBE Community Grants were the largest to date. "GLOBE will be investing $25,000 into Victoria's LGBTI community through our range of grants. As the voice of Melbourne's LGBTI business owners, we are proud to launch the GLOBE Small Business Grant," said David.
"We are seeking to foster Melbourne's vibrant and growing LGBTI business culture by providing a grant of up to $4,000 to innovative and inspiring entrepreneurs and small business owners."
"Thanks to the support of the Victorian Government, our corporate sponsors and our membership, every event we hold throughout the year becomes a fundraiser for our GLOBE Community Grants. Following a successful year of growth in 2016, we are able to give back to our community with the largest GLOBE Community Grants in our 25 year history," added David.
Established in 1992, the Gay & Lesbian Organisation of Business & Enterprise (GLOBE) Inc. is Victoria's pre-eminent professional, business, social and community networking organisation focused on the GLBTI Community. Originally a business and professional networking organisation for the GLBTI community, GLOBE has since grown into an organisation that supports Victoria's business, professional and community needs.
Applications for 2017 GLOBE Community Grants are now open – and close on Sunday 14 May. The recipients will be announced on 23 June 2017. For more information, and to make an application, visit: www.globemelbourne.com.au for details.
Image: courtesy of GLOBE Melbourne