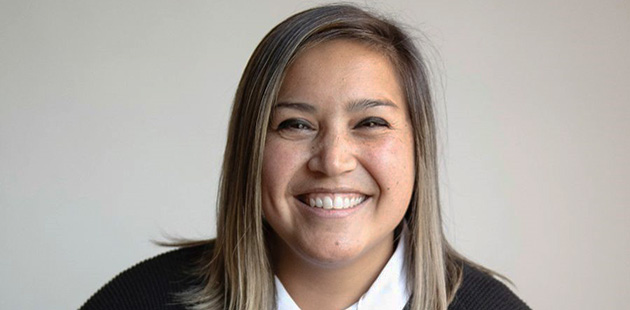 GLOBE has announced that Megan Williams will take on the top job as the organisation's new President, to spearhead their support of the LGBTIQ+ community in Victoria.
GLOBE Vice President, Andrew Georgiou, has welcomed Williams to the role, saying; "Megan has such a strong and passionate work ethic, her dedication and collaborative working style are going to make her an excellent leader for the GLOBE team."
Megan has been a strong supporter of GLOBE for many years, and has actively participated in the GLOBE networking series of events for more than a decade. Megan has also been a vital member of the GLOBE committee of management for the last two years, and in September 2019 stepped up to the role of Corporate Partnerships Director, working diligently to advance the portfolio.
"I am excited to take on this opportunity, I have always admired the amazing work done by the team at GLOBE," said Williams. "I feel honoured to be part of the positive change that GLOBE continues to foster in supporting, enabling and empowering our wonderful and diverse communities."
Megan is the first female President in GLOBE's 28 year history and is leading the committee to develop and deliver additional networking opportunities for our wonderful and diverse communities. Megan has also been instrumental in recent months helping our event team to move our networking nights to virtual events and assisting other committee members as everyone adjusts to a very different working environment.
"2020 has already been a difficult year for our community as it has for the world in general," said Williams. "However, we have a commitment to support Victoria's LGBTIQ+ community by bringing our events online and developing new and engaging ways of connecting during these uncertain times. I am excited to be working with the team on these and other ideas for developing GLOBE in the coming months."
GLOBE is the leading LGBTIQ+ organisation that represents Victorian professional and small business owners and individuals, providing opportunities to network and grow in a professional, safe and inclusive environment that empowers, supports and enables our communities to achieve their full potential.
For the past 28 years GLOBE has been supporting the Victorian LGBTIQ+ community by recognising unsung heroes and providing grants for grassroots efforts through the GLOBE Awards and GLOBE Community Grants program, and connecting our community members at the monthly GLOBE Networking events. For more information, visit: www.globemelbourne.com.au for details.
Image: Megan Williams (supplied)