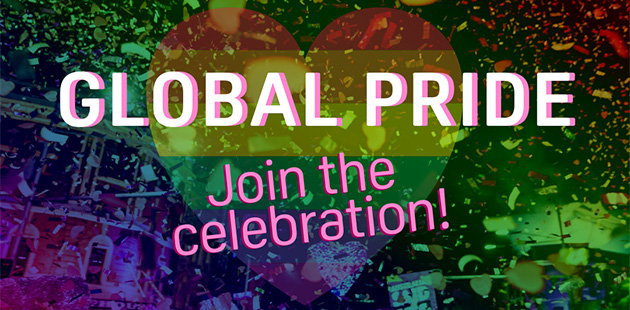 Across the globe, the ongoing COVID-19 pandemic has had a significant impact on the LGBTQIA community with more than 220 pride celebrations having been cancelled or postponed. In response, pride organisations across the globe will unite for a very special online broadcast on 27 / 28 June 2020.
Global Pride will be a beautiful celebration of LGBTQI+ identities, culture and community, telling stories and showcasing talent from around the world. With some inspiring content planned, Mardi Gras wants their contribution to be extra special – and they would love you to be part of it!
Mardi Gras will be putting their presentation to music and all they need is a few seconds of video from you, and encourage you to:
wear your favourite Mardi Gras-themed attire and dance around… perhaps a costume you've worn to Mardi Gras before, a volunteer t-shirt, or something you've always wanted to wear to Mardi Gras but you haven't had the chance yet?
wave, dance around or blow a kiss to the camera… show us what you got!
be socially distant at the moment – so you could be in the video by yourself, with your partner, family or household, or as a group via Zoom.
The video will premiere on Mardi Gras' social media channels on Wednesday 24 June and will be featured during the Global Pride broadcast streamed online worldwide on 27/28 June.
Email: festival@mardigrasarts.org.au and they'll let you know the rest of the details and where to send your video – they will need the videos by Monday 1 June, so they have ample time to edit it all together. Mardi Gras are really looking forward to seeing your videos, and putting on an amazing show for Global Pride – with all of you as the stars!
For more information, visit: www.mardigras.org.au For more information about Global Pride, visit: www.globalpride2020.org for details.
Image: courtesy of Sydney Gay and Lesbian Mardi Gras