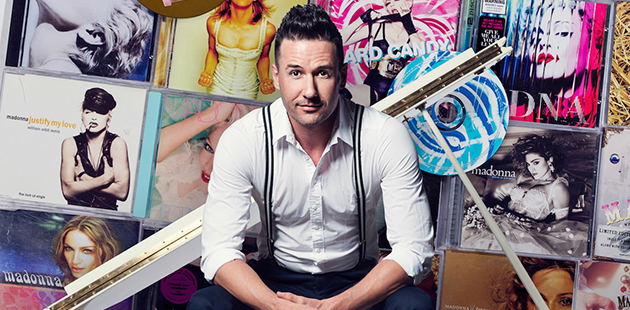 Showcasing some of the greatest cabaret artists from Australia and around the world, the inaugural Cabaret in the Glen at the Glen Street Theatre will transform into a glorious feast of entertainment, theatre, music, art and conversation for five days and nights this October.
"The artists in our program have performed all over the world to critical acclaim and now they're here in your very own theatre and ready to knock your socks off," said Festival Artistic Director, Catherine Alcorn. "We have theatre royalty, we have the kings and queens of cabaret, and I'm proud to say they're all from our own backyard."
Highlights of Cabaret In The Glen include:
Mother's Ruin – Thursday 19 October – 7.30pm
Starring Maeve Marsden and Libby Wood, Mother's Ruin is equal parts historical and hysterical – lose yourself in the company of sailors, barmaids and bootleggers in this darkly comic cabaret. A raucous journey through 18th Century London, a few New York speakeasies, the Australian bush and the jungles of Peru, Mother's Ruin has played to sold out crowds with critical acclaim at Sydney Festival, Fringe World Festival, Adelaide Cabaret Festival, Melbourne Cabaret Festival and Festival of Voices.
In Vogue – Thursday 19 October – 9.00pm
Direct from standing ovations at New York's Feinstein's/54 Below, Helpmann Award winner Michael Griffiths is Madonna. No accent, costume or wig; just 'Madge' leading you on a journey through her tough life and tender songs. Strike a pose, get in the groove and express yourself as Madonna opens her heart.
Cole – Friday 20 October – 2.00pm
And if you can't get enough of Michael Griffith – he will explore the colourful life and timeless songs of Cole Porter including You're The Top, It's De-Lovely, Let's Do It and Night and Day. Hedonism, grave misfortune, enduring love and a legacy that sparkles with wit and wisdom. Cole premiered at the 2015 Adelaide Cabaret Festival by invitation of Barry Humphries and was the top-rated cabaret show at Edinburgh Fringe 2016.
Hair to the Throne – Friday 20 October – 6.00pm
Starring Marney McQueen, Hair to the Throne is an unmissable full-body experience as former Miss Leningrad, celebrity bikini waxer Rosa Waxoffski spills the sequins from the pages of her star-studded celebrity appointment book in this comedy cabaret exposé. With a special guest appearance from Russia's Biggest Pianist, Boris Longschlongadongski.
Liza's Back! (is broken!) – Friday 20 October – 7.30pm
What would happen if Liza decided to perform all the great Broadway roles she never got to play, in one special night? Starring Trevor Ashley, Liza's Back! (is broken!) explores the parts that Minnelli should have done over the last 40 years – those great leading lady roles from Mame to Grizabella to Norma Desmond and all others in between. Direct from rehab, and live with a seven-piece big band, don't miss Liza singing Broadway's greatest hits!
Sunny Ray and the Magnificent Moon – Saturday 21 October & Sunday 22 October – 11.00am
Imagine what it's like to stay up all night! One night Sunny Ray breaks all the rules and instead of going to sleep, stays up very, very late to party with the Magnificent Moon. From the imaginations of Clare Bartholomew and Daniel Tobias, creators of Die Roten Punkte, Sunny Ray and the Magnificent Moon, stars Olivia Charalambous and Simone Page-Jones, and features original music inspired by everything from folk to funk, disco and pop.
Cathartic – Saturday 21 October – 6.00pm
Catherine Alcorn's intimate new show sizzles with craftily concocted interpretations of songs by our decade's demigods that boldly blur the lines of rock and rap, blues and bluegrass, Blondie to Beyonce. Backed by a smoking-hot trio who lend intricate instrumentation and velvet harmonies to her voluptuous voice and killer wit. A masterclass in song interpretation.
Calling All Angels – Saturday 21 October – 7.30pm
Incandescent songs and stories: spend an evening with star of Songs For Nobodies and Pennsylvania Avenue, Bernadette Robinson, and her masterful ability to inhabit a song. In her new concert, Calling All Angels Robinson brings her thrilling voice and stagecraft to the songs of luminaries like Edith Piaf, Ella Fitzgerald, Judy Garland, Barbra Streisand and Aretha Franklin.
Between the Cracks  – Saturday 21 October – 9.00pm
Australia's very own Diva extraordinaire, the feather ruffler, the rabble rouser, the cabaret provocateur Yana Alana, takes to the stage in this bent night of blues, burlesque and blame, joined by her long-suffering band the Paranas, Louis Goh on keys and Bec Matthews on kit. A mistress at emotional manipulation and the art of entrapment, Yana Alana invites you to view the world from the heart and mind of a solipsistic, fragile and courageous diva, who's not afraid to let it all hang out.
Girls On Tap – Sunday 22 October – 2.00pm
Join five powerful femme fatales of tap dance, rhythm and song as they present a snapshot of female life one shuffle-hop-step at a time. From Boogie Woogie to Beyoncé, Adele to Astaire, Girls On Tap pays homage to the past while keeping it fresh and funky. This is Australian tap dance at its best!
Love Stories – Sunday 22 October – 5.30pm
This very personal journey into words and music by two of Australia's most respected musicians sees reinterpretations of some of the great love songs of the past 50 years. The effect on audiences is palpable as Kate Ceberano and Paul Grabowsky present stripped back renditions of love songs which were selected because of their ability to connect on a deep emotional level and more importantly, because they have influenced both artists at some point in their lives.
Cabaret In The Glen continues to 22 October 2017. For more information, visit: www.glenstreet.com.au for details.
Image: Michael Griffiths stars in In Vogue (supplied)