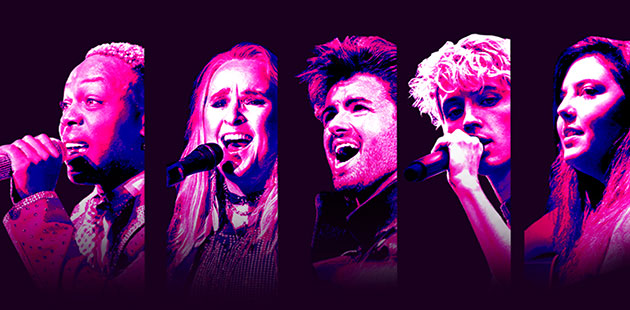 Celebrating a century of LGBTQ+ artists taking centre stage, Brisbane's newest company, Altitude Theatre, present their first show, OUT! at the Brisbane Powerhouse this November.
This heartfelt concert features songs written and sung proudly by their heroes, the very people who changed the world by coming OUT!
"OUT! is my most cherished playlist," said Altitude Theatre Executive Director Adam Gardnir. "His motivation to turn the playlist into a concert is that "history is written by the winners and recently, our global Pride community has been winning. Let's get together and make some history."
Be inspired by the masterpieces of Freddie Mercury and Elton John, by the bravery of KD Lang, the cool Troye Sivan, by the beautiful connection between Janis Joplin and Besse Smith and rock out to classics from Melissa Etheridge, Pet Shop Boys, Indigo Girls and George Michael. All while hearing a little of the heart-warming and heartbreaking stories behind this astonishing songbook of love.
Performed live by a stellar Brisbane line up including vocalists Lucinda Shaw, Garret Lyon, Havea McCarthy, Hannah Bennett, Aysa Garcia, Joshua Daveta and Lauren Kingham, with Music Director Luke Volker, OUT! is the unmissable concert event of 2020!
Altitude Theatre Artistic Director Joseph Simons is inspired to direct the show from his heart. "These are the songs of our people," he said. "Some artists came out mid-career, sometimes with a thoughtful announcement, sometimes through scandal. More recent artists burst onto the scene already out and proud."
---
OUT!
Powerhouse Theatre – Brisbane Powerhouse, 119 Lamington Street, New Farm
Performances: 13 & 14 November 2020
Information and Bookings: www.brisbanepowerhouse.org
Image: courtesy of Altitude Theatre