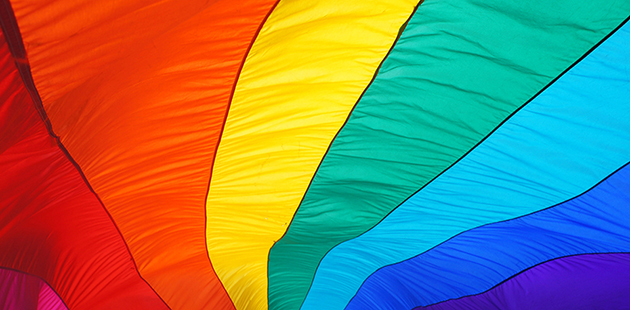 Back for its second year, the Geelong Rainbow Festival kicks off this weekend (8 – 10 February) – whether it's dancing the night away, queer cinema, a night out with friends or chilling in the great outdoors with your rainbow family and friends – there is something for everyone!
Ballroom Dancing
Thursday 7 February: 7.00pm-10.00pm
Learn to dance a Samba, Salsa, Rumba and Jive in our short and simple dance class. Spend the rest of the evening showing off your new skills at our dance party. Either come with a partner, on your own or as a group! Limited to 50 people only. This is a ticketed only event and limited to 50 people. Refreshments provided.
Barwon Health Community Health Forum
St Mary's Library and Research Centre – Friday 8 February: 2.00 – 4.00pm
LGBTQIA+ inclusive health services in the Barwon region – local projects to support the health pathways of the community. Have your say about what an inclusive health care service means to you. This is a free event for the community. Afternoon tea provided.
Opening Night @ the Piano Bar
Friday 8 February: 6.00pm to late
Join the team from Geelong Rainbow Inc as we officially open the Geelong Rainbow Festival 2019. The Commissioner of Gender and Sexuality, (The Commish), Ro Allen will officially open the festival. Both floors will be open for drag shows and entertainment with two of Geelong's favourite Drag Queens, Philmah Bocks, Art Simone, specials guests and of course the amazing Piano Bar team.
Brunch @ Cafe Bear & Scoobs
Saturday 9 February: 10.00am – 12.00pm
Enjoy a meal at Geelong's favourite Rainbow owned and operated cafe. Choose from 3 sitting times, (10am 11am and 12pm) and 3 meals from a set menu. Reload and recharge for another big day of events.
Queer Film screening @ the Pivotonian
Saturday 9 February: 2.30pm
What's better than watching a new release Queer film – A Kid Like Jake: Alex and Greg have always known that their four-year-old son, Jake, was more interested in fairy tales than toy cars, but when preschool director Judy points out that his gender nonconforming play may be more than a phase, they are forced to rethink their roles as parents and even as a couple. Presented by Geelong Pride Film Festival.
SQUAD – Super Queer as Dance Party
Moist @ the Deck – Saturday 9 February: from 7.00pm
Live music, drag, DJ and a whole heap of mind blowing gender bending is coming to the deck. Our favourite duo in drag, Justin Teliqure and Bella Nitrate will be performing alongside drag freak Archie Arsenic. Tonié, Mama Boho and MadB will also be there performing massive shows. Live music from singer/songwriter and loop artist Darcy Fox playing originals and covers. For all you sinners, Sister Eileen Eulick will be there ready for you to confess your sins. DJ Magnus – our favourite man of music will be spinning the decks till late.
Geelong Pride March
Johnstone Park – Sunday 10 February: Marshall from 10.30am / Marching at 11.30am
This is a free event and everyone is welcome to join us in solidarity. Organisations, groups and companies are welcome to march with us. This form is to be completed by organisations and community groups wanting to march together as a group. Individuals can participate on the day without registration.
Geelong Pride Fair Day
Johnstone Park – Sunday 10 February: 1.00 – 5.00pm
Four hours of Queer entertainment right here in the heart of Geelong! A free, family friendly event in Johnstone Park Geelong. Entertainment includes: VinTage´and Goldie Cox, Mr Queer Expo himself – Justin Teliqure, Faux Queen, Bella Nitrate, Leather Lungs, Paige Phoenix and Michelle Parsons. There will be market and info stalls, food vans and coffee. A full kids area with stage and activities area. Live performances, queer kids book readings by the authors, games, face painting and much more. The BCYF Street Surfer Bus will be there with plenty of goodies and entertainment.
The Geelong Rainbow Festival runs 8 – 10 February 2019. For more information, visit: www.facebook.com/GeelongRainbowInc for details.