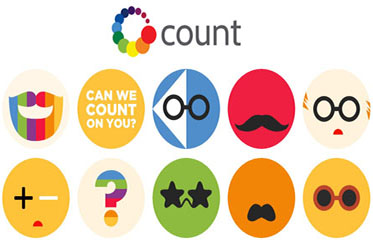 Gay men are being asked to contribute to two vital studies about HIV in the lead-up to this year's Mardi Gras Fair Day as the Gay Community Periodic Survey teams up with the COUNT project, which aims to find out how many gay and bisexual men have HIV, including men who don't know they're infected.
The Periodic Survey occurs twice a year and is conducted by the University of NSW in partnership with ACON and Positive Life NSW. COUNT is also conducted by UNSW but in partnership with Melbourne's Burnett Institute. The Periodic Survey forms a vital part of NSW's HIV response, enabling the level of risk behaviour in the community to be measured every every six months.
The survey commenced on Friday 31 January and will continue through to Sunday 9 February. Recruiters will be visiting 19 LGBTI-friendly venues throughout Sydney, including clinics, pubs, clubs, sex venues and gyms, as well as Fair Day in Victoria Park.
After completing the survey, participants will be given the option to provide a saliva sample for the COUNT project. It takes less than five minutes and participants can provide the sample anonymously or provide contact details to know the result of the HIV test done on the sample.
Lead COUNT investigator UNSW Associate Professor Martin Holt says COUNT findings will play an important part in planning future HIV prevention strategies in Australia.
"Despite making a major contribution to ongoing transmissions, we know very little about factors associated with undiagnosed HIV," says Prof. Holt.
"For the first time we will get a national snapshot of HIV prevalence in the gay community – among both those aware and unaware of their infection. The information we get from COUNT will help inform many aspects of HIV prevention in Australia, including targeted strategies to increase testing and reduce the number of men with undiagnosed HIV."
ACON CEO, Nicolas Parkhill says combining COUNT with the Periodic Survey will help provide a much more detailed picture of the impact of HIV on gay men in Sydney.
"This is the first time that the COUNT project has come to NSW and it's a really effective way of getting information about HIV prevalence. For example, in Melbourne last week, about 2000 men took part in the Periodic Survey, 1000 participated in COUNT and of those, 725 opted to receive their test result.
"Understanding the extent of undiagnosed HIV in NSW is vital to our efforts to ending HIV transmission in NSW, so we're encouraging gay men to participate in both the COUNT project as well as the Periodic Survey.
"So if you're approached by one of our recruiters, please take part. The whole process only takes 15 minutes, is completely confidential, and will help us keep our community as healthy as possible."
For more information, visit: www.acon.org.au or www.count.org.au for details.