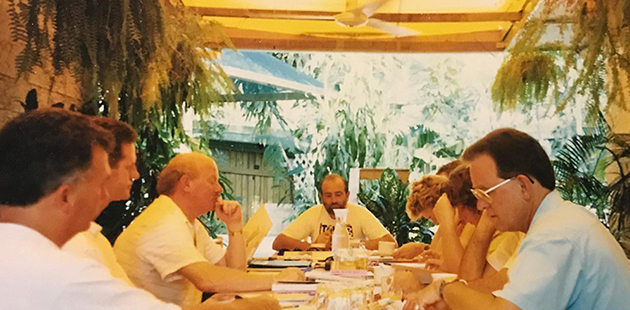 This year marks the 25th year of continuous history for Gay and Lesbian Tourism Australia (GALTA). The board are planning to mark this occasion with a special celebration and gala dinner to be held in Sydney on Saturday 25 November. All current and past GALTA members are invited to attend what promises to be a great night at the gay owned restaurant Belloccio on Oxford Street.
The first meeting of the Association was first convened at the BeBees Guest House in Cairns Queensland in 1992. A number of gay operated tourism businesses had come together to form what was then called AGALTA. They saw the need to set up and Australian based association to help promote the acceptance of gay and lesbian tourists in the hospitality industry.
It was also based on a need to liaise with Federal, State and local government bodies to increase awareness of the importance of our sector of the community, plus our desire to promote acceptance and respect for GLBT travellers.
Over the years GALTA has been involved in many initiatives including the hosting of the very first International Gay Tourism Convention in Sydney back in 1996. In addition, the Association has promoted tourism Expos and represented its diverse membership at hundreds of GLBT community events and pride festivals – both at home and overseas.
It acts as an Australian partner for the International Gay & Lesbian Tourism Association (IGLTA) – which has more than that 2000 members worldwide. We have attended many of this Association's conventions over the years promoting Australia as a gay welcoming destination.
As acceptance of gay and lesbian tourists is certainly more widespread today than it was 25 years ago, there is now and even greater need for GALTA to represent our sector of the industry. The competition for the 'pink dollar' is now even more intense with many national and city governments actively promoting their destinations as popular gay hotspots.
For more information about Gay and Lesbian Tourism Australia, visit their website: www.visitgayaustralia.com.au for details.
Image: Gay and Lesbian Tourism Australia formation meeting – courtesy of Rod Stringer