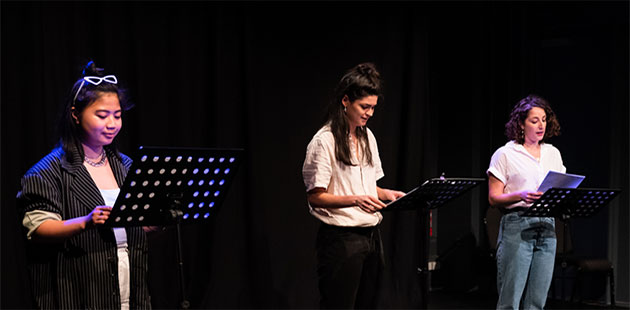 Gasworks Arts Park in partnership with Midsumma Festival are seeking applications for its annual Queer Playwriting Award initiative – an exciting professional development program for playwrights whose work deals with queer themes.
The Queer Playwriting Award (previously known as the Playtime Staged Readings) aims to identify, support and develop new playwriting talent and get queer issues out there for mainstream audiences to consider and enjoy. The LGBTQIA+ community is diverse, exciting and full of stories and ideas that deserve to be heard on the stages of performing arts venues throughout the country.
This is the chance you have been waiting for to tell a bold, funny, new, important, or exciting story to Australian theatre audiences. Creators of new or developing works of theatre are invited to submit their proposals for consideration by a panel of supportive industry professionals.
If you have an idea for a show, a completed script, or anything in between, we want to hear from you. Up to 4 works will be selected by an industry panel, and invited to present a 15 minute staged reading at Gasworks Arts Park as part of Midsumma Festival.
One work will be selected to receive ongoing support and development with a view to becoming a full-scale work to be presented in Midsumma Festival 2022 or beyond. The ultimate aim of the Queer Playwriting Award is to tour the work nationally to expose it to a wide range of metropolitan, regional and rural audiences.
---
Applications are now open and close Sunday 6 September 2020. For more information, visit: www.gasworks.org.au or www.midsumma.org.au for details.
Image: New Wave by Margot Morales Tanjutco, QPAS 2020 – photo by Suzanne Balding