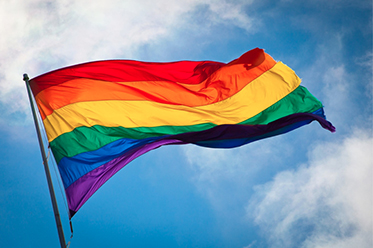 The 2013 Annual General Meeting of Gay and Lesbian Tourism Australia (GALTA) was held on Friday 29 November 2013 at Mr Mo Cafe in Surry Hills. Despite the rainy weather, the Mr Mo's quickly filled with members of the 2013 board, new nominees, GALTA members, their proxies and media representatives.
A change to the GALTA constitution has changed the executive committee titles, with the role of Chairman replaced by that of President, a new Vice President role to support the President and the existing roles of Secretary and Treasurer retained.
2013 Chairman, Rod Stringer was re-elected to continue leading the organisation and holds the office of President, supported by Ray Mackereth as Vice President, Dennis Basham as Secretary and Mario Paez as Treasurer.
GALTA would like to thank all of those people who took the time to attend or offer their proxy votes for the AGM, and congratulates the new board. A sincere thank you is extended to those members who have served through 2013.
GALTA Board of Directors:
President – Rod Stringer
Vice President – Ray Mackereth
Secretary – Dennis Basham
Treasurer – Mario Paez
Directors – Jeff Aquilina, David Lacey and Aaron Watts
For more information, visit: www.galta.com.au for details.