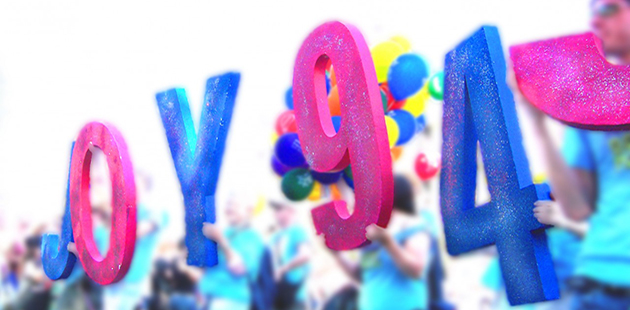 In a Victorian first, nine Lesbian, Gay, Bisexual, Transgender and Intersex (LGBTI) multicultural community organisations will share in more than $500,000 in funding from the Andrews Labor Government to increase awareness and service provision across Victoria's culturally diverse sector.
The LGBTI Multicultural grants – the first of their kind in Australia – will be managed through the Community Harmony Grant and Capacity Building and Participation programs and will help unite and educate the community to allow all Victorians, of all backgrounds, achieve their full potential.
Successful recipients of LGBTI multicultural grants include; Muslims for Progressive Values, La Trobe University, North Richmond Community Health Centre, the Greek Welfare Society (PRONIA), the Australian GLBTQ Multicultural Council, Switchboard Victoria, Drummond Street Services, Marhaba and Joy FM.
"These grants will provide LGBTI communities and organisations with the extra support they need to ensure Victorians live free from discrimination, no matter their background," said Minister for Multicultural Affairs Robin Scott.
"Sexual and gender diversity is found amongst people of all faiths and backgrounds, and just as we respect and celebrate cultural and religious diversity, we respect the diversity of gender and sexuality in our community."
The focus on culturally diverse LGBTI Victorians is important because it reflects the greater levels of discrimination and everyday challenges that same-sex attracted people from culturally diverse backgrounds face in our community.
The Labor Government is getting on with making sure that all Victorians have access to safe and inclusive education, genuine employment opportunities and the health and support services they need.
"Strong communities should value and celebrate a range of differences," said Minister for Equality Martin Foley. "There should be no barrier to diverse genders and sexualities being counted and celebrated as part of our diverse multicultural community."
The announcement of the LGBTI Multicultural grants funding comes as the 2016 / 2017 LGBTI Community Grants Program will receive Expressions of Interest up to 9 October 2016. For more information, visit: www.vic.gov.au for details.
Image: JOY 94.9 at Pride March