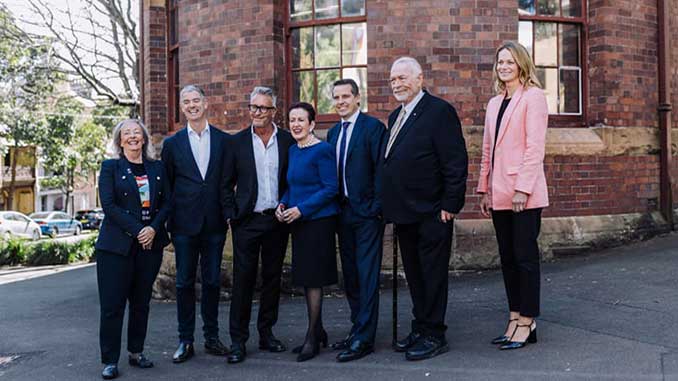 In a momentous event marking a new era, the keys to Qtopia Sydney's permanent space at the former Darlinghurst Police Station have been officially handed over.
This historic occasion marks the culmination of a journey that began with a vision and the tireless efforts of many individuals and organisations committed to preserving and celebrating the diverse stories of the LGBTQIA+ community.
The former Darlinghurst Police Station site bears great importance in Sydney's LGBTQIA+ history. Initially linked to the mistreatment and oppression of Sydney's Queer community, including the 78ers, this historical location has been transformed into a symbol of advancement and diversity.
The remarkable transformation, made possible through the support of the New South Wales government and the contribution of the former Darlinghurst Police Station, has garnered almost $4 million in funding.
"This initiative reflects the NSW Government's commitment to preserving and celebrating the diverse stories of the LGBTQIA+ community," said Premier of New South Wales, Chris Minns.
"By providing a dedicated space for education, reflection and artistic expression, these important narratives will be honoured, shared and become part of a lasting tribute that engages, educates and inspires many future generations to come," he concluded.
Qtopia Sydney CEO, Greg Fisher, conveyed the importance of this occasion stating, "The transfer of this property holds great significance – it is a clear statement by this Government that Queer people matter, that our stories matter, that our contribution to the wider Australian community, from pre-Colonial days to today, matters," he said.
"The Queer community will take confidence that the hard-fought wins from illegality to legality, from inequality to equality, from humiliation to respect, have been heard by political leaders across the spectrum."
"Our stories will soon be invested in this property – told and re-told – to ensure that education and awareness are the foundation of a new future of tolerance, acceptance, respect and love," said Mr Fisher.
This project stands as a testament to the commitment to honour the LGBTQIA+ community's vibrant history and its ongoing journey toward equality and acceptance.
"This museum will allow us to delve into the rich history, culture and experiences of the LGBTQIA+ community, and create a place that empowers and educates in a space that has a considerable historical significance," Minister for the Arts, John Graham.
"With the support of the NSW Government, Qtopia Sydney will become a beacon of education and celebration for the broader community," said Mr Graham.
"Qtopia Sydney is ready to go – almost three years of hard work has brought us to this point." said Greg Fisher. "In the words of our good friend Alex Greenwich, words I know heard by this Government, "we are here, we are Queer, and we are not going anywhere."
---
In handing over stewardship of the building, the site is officially taking on its new name for the future – Qtopia Sydney. For more information, visit: www.qtopiasydney.com.au for details.
Image: Qtopia Sydney Chair Elaine Czulowski, Minister John Graham, Qtopia Sydney CEO Greg Fisher, Lord Mayor Clover Moore, Minister Ryan Park, David Polson AM and Create NSW Annette Pitman (supplied)