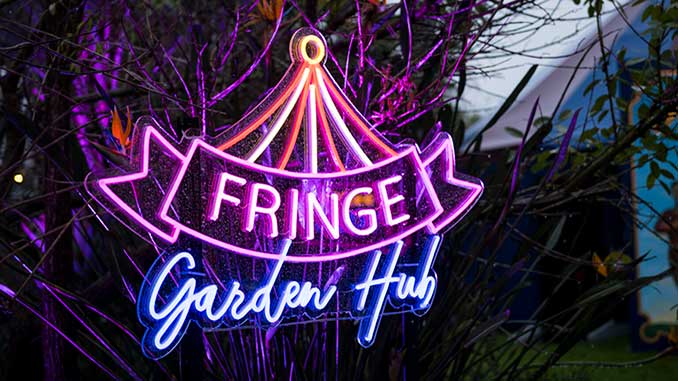 Expect to be wowed at this year's So Soirée Fringe Garden – Prahran's performing arts playground is back bigger and better than ever.
Produced by the City of Stonnington and presented as part of the Melbourne Fringe Festival, the So Soirée Fringe Garden continues to Sunday October 22 with a bumper program of fabulous shows showcasing talented performers, pushing the boundaries of comedy, circus, cabaret and burlesque.
The program features something for every festival fan including the return of Australia's favourite drag queens and bingo grannies as well as exciting new events and award-winning performances. Program highlights include:
Speed: The Movie, The Play – board a vintage bus in Prahran Square for the show's Victorian premiere and laugh your way through a fun-filled one-hour experience that pays homage to the 1994 iconic action thriller Speed.
So Soirée Fringe Garden – have a great night out in the stunning Grattan Gardens full of spring flowers and magical lighting and hosting a vintage caravan cocktail bar. This year the fabulous circus tent will house a dazzling program including Granny Bingo, Sh*t Wrecked, Cake – Let Them Eat It, Smashed Arvo and Testing, Testing. One, Two.
Rouge – experience the new age circus, a decadent blend of sensational acrobatics, operatic cabaret and twisted burlesque in the Ukiyo tent from Thursday 19 to Sunday 22 October.
NICA Circus Hub – see new works featuring high flying aerials, acrobatics and dance including Apricity by Casus Creations and The Dumtectives in Cirque Noir by Dummies Corp.
City of Stonnington Mayor, Cr Jami Klisaris is encouraging everyone to visit the vibrant precinct for what is set to be a spectacular festival offering.
"We're delivering our biggest and best So Soirée Fringe Festival so far with award-winning attractions, driving visitors to Prahran and supporting our local businesses," said Cr Klisaris.
New for 2023, nearby small businesses are coming together to help celebrate Fringe. So Soirée's nearby streets are home to some of Melbourne's best boutique restaurants, charming wine bars and quirky shops.
There's free entry into Grattan Gardens from 5.00pm where you can enjoy a drink and the charming Greville Street or playful garden bar before heading to something sensational. Get ready to be wowed, laugh, and have an eccentric, bold and unforgettable Fringe experience.
---
The So Soirée Fringe Garden continues in the Grattan Gardens, Prahran & Prahran Square precinct until 22 October 2023. For more information visit: www.sosoiree.com.au for details.
Image: So Soirée Fringe Garden (supplied)