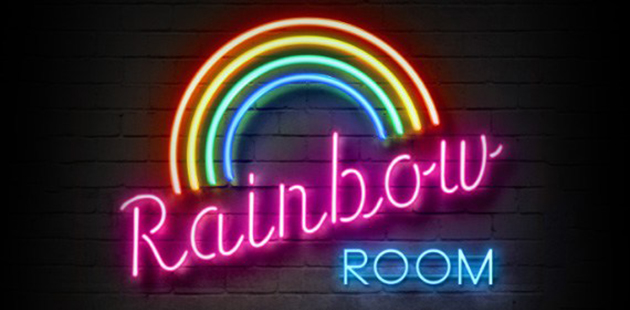 Celebrate Mardi Gras at the Rainbow Room at the Sydney Opera House and be part of the unofficial festival club, where you can expect world-class entertainment that is always surprising and hilarious.
For three nights only, Mardi Gras in association with Sydney Opera House will paint the sails rainbow, with a line-up of stars that will certainly get your party started. With comedy, chaos, cabaret and club, there's truly something for everyone.
Drinks will be flowing at the premium cabaret tables where you can be close to the action (and close to the bar), while the standard seating options promises you a great view of all the glitz and glamour in the intimate environment of the Studio.
Gentlemen Prefer Blokes
Mega-watt stars of Australian drag Courtney Act & Trevor Ashley once again team up in their seven-year-itch reunion tour and take on some of history's greatest duos as only they can. Screen sirens Marilyn Monroe and Jane Russell had it all! They were glamorous, could belt out a tune and diamonds were their best friend. Fame, fortune and scores of suitors were inevitable. In the parallel universe of today the girls are still glamorous belters with a penchant for diamonds, but with one not-so-little difference: these two little girls from little rock are two little boys from Darlinghurst.
Smart Arsing
Join the witty and wild Gretel Killeen and a hand-picked shemozzle of her desperate pals as they throw away their high profile respectability and become utter ratbags. Featuring a new 'cast' each evening the show will be a unique and hilarious one-off as contenders expose their souls, sins, secrets and questionable genius in this fabulous soiree of smart arses.
Rosaoke
Beauty! Fashion! Gags and Celebrity Duets! Celebrity Bikini Waxer, Rosa Waxoffski (Marney McQueen) is back to blow the roof off the Sydney Opera House Studio with her hair-larious new show Rosaoke where four lips are better than two! Featuring an incredible line-up of celebrity guest duets, including special guest star Boris Longschlongadongski, Russia's biggest pianist. Expect a crazy night of unpredictable shenanigans as this cabaret goddess takes the stage!
The All-Star Drag Revue
Party like it's 1999 on the golden mile, as the Rainbow Room brings you a night of classics. All your favourite queens of Oxford Street, past and present, will come together for two nights of campness showcasing all their greatest hits. Both nights will be different – so maybe you'll have to come twice? Featuring DJ Jimmy Dee, get ready for a night of glamour and gayness. But not necessarily in that order.
The Rainbow Room runs 3 – 5 March 2016. With several shows a night, why not go and see two or more, and get a discount when you purchase a multi-pack! For more information, visit: www.sydneyoperahouse.com or www.mardigras.org.au for details.
Image: Rainbow Room (supplied)