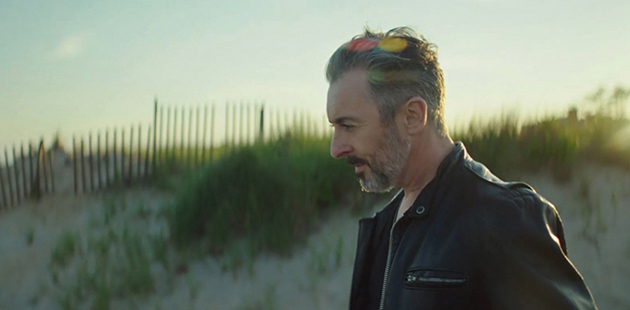 Featuring some of the best LGBTIQ films from around the globe, Queer Screen has revealed the first three films that will screen as part of the 5th Queer Screen Film Fest at Sydney's Event Cinemas George Street from 19 September 2017.
Whether it's a documentary about a pioneering and unforgettable activist, a refreshing take on the coming-of-age genre, or the brilliant opening night film, About Louie starring Alan Cumming, these great films are a fantastic sample of the quality of this year's festival.
About Louie
Event Cinemas George Street: Tuesday 19 September – 7.00pm (Opening Night)
Suffering from survivor guilt, Sam (Alan Cumming) is at a standstill with his life, acutely manifested in his shrine to ACT UP activism from a past life. The only enjoyment he seems to get is from his cigarettes, alcohol and rent boys. Meeting young, passionate Braeden (Zachary Booth, Keep the Lights On) reawakens Sam's zeal for life and his art. Directed by longtime activist and ACT UP member Vincent Gagliostro, After Louie finds common ground between generations of gay men.
Seventeen
Event Cinemas George Street: Wednesday 20 September – 7.00pm
Life seems idyllic though dull for this group of boarding school students in rural Austria. Yet at 17, things can turn from carefree to catastrophe in an instant. Especially love. Paula, a bright girl who cares for her withdrawn father and unruly sister, is in love with Charlotte, who might just feel the same. Or does she? Director Monja Art's debut feature is a smart and sharp coming-of-age film that epitomises the emotional rollercoaster ride that is being a teenager.
The Death and Life of Marsha P. Johnson
Event Cinemas George Street: Sunday 24 September – 3.30pm
Many people will already be aware of Marsha P. Johnson and her fellow Stonewall veteran Sylvia Rivera. But even those who do will be captivated by this new examination of their lives and Marsha's untimely death in 1992. A mixture of hardship and hope forms a beautiful theme across this work, and there is a quirky authenticity to the players, from old friends of Marsha, to archival footage, home videos and interviews with Sylvia. It will inspire even as it breaks your heart.
The 5th Queer Screen Film Fest runs 19 – 24 September. Full program announced on 10 August 2017. For more information, visit: www.queerscreen.org.au for details.
Image: Alan Cumming stars in After Louie (supplied)