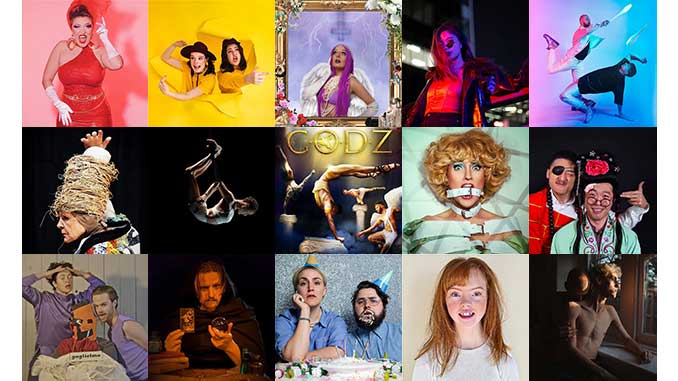 It's the moment you've all been waiting for! The first batch of 2022 Melbourne Fringe Festival award nominations are in and what a line-up!
There's still a few more to come later in the week so stay tuned for that, but in the meantime here's a powerhouse list of people in the running for an Award at the Awards Ceremony and Closing Night Party on Sunday Night!
Best in Cabaret:
Tash York's Happy Hour 
No Hat, No Play! The Cabaret
Juniper Rising
In the likely event of forever
Best in Circus: 
Escalate
Zoë
INGRESS
GODZ
Best in Comedy:
Hannah Camilleri – Lolly Bag
Mind How Y'Go
Songs from the Heart in the Hole of my Bottom (50th Anniversary Deluxe Edition)
Anna Piper Scott: Such An Inspiration
To Schapelle and Back
Best in Dance and Physical Theatre:
No Former Performer Has Performed This Performance Before #7
SONDER
Best in Theatre:
Batsh*t
Juleo and Romiet
Grand Theft Theatre
Naomi
TattleTales
YOU'RE ALL INVITED TO MY SON SAMUEL'S FOURTH BIRTHDAY PARTY 
SIRENS
---
Congratulations to all the nominees! The 2022 Melbourne Fringe continues to Sunday 23 October. For more information, visit: www.melbournefringe.com.au for details.
Image: Composite of Artist Nominations – courtesy of Melbourne Fringe