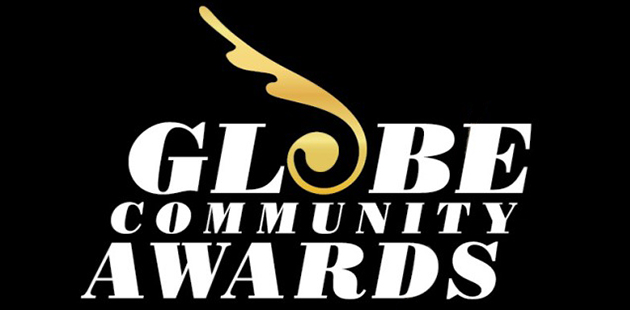 GLOBE Melbourne has announced the finalists for the 2017 GLOBE Community Awards today, highlighting the excellent work that supports the LGBTI community across Victoria. Business leaders, volunteers, sports people, researchers and community groups all make up the list of incredible finalists across ten categories, including the major award Victorian LGBTI Person of the Year.
GLOBE President David Micallef was blown away by this year's nominees: "We received 80 nominations, our highest number yet, and the caliber of the nominees was just amazing," says David. "The awards are an opportunity for us to recognise the great work of those people that are making a real impact in Victoria's LGBTI community."
"With the Same Sex Marriage Postal Survey now going ahead, there has never been a more important time to build up our community, celebrate our successes and our unsung heroes, and highlight that we all belong," adds David.
The gala event raises funds for the 2018 GLOBE Community Grants, supporting LGBTI community groups, a scholarship and a small business grant. GLOBE Melbourne gave out grants totaling $25,000 this year and hopes to raise an impressive amount to support the community in next year's grants.
"The gala awards night is our chance to celebrate our community, and this year we will use the awards to promote momentum for the Yes campaign for equal marriage rights in Australia," says David.
Winners will be announced at the GLOBE Community Awards Gala on Saturday 28 October 2017 at The Glasshouse at Olympic Park, Melbourne. For more information, and to book tickets, visit: awards.globemelbourne.com.au for details.
---
Finalists for the GLOBE Community Awards 2017 are:
A Healthy Community:
– PrEPaccesssNow
– Re-Wired Program, VAC
– queerspace
Protecting Our Community – sponsored by Lander & Rogers Lawyers:
– VAC & GLLO LGBTI Beat Safety Patrol
– RMIT University
– Dr James Roffee and Dr Andrea Waling, Monash University and La Trobe University
Connecting Our Community:
– Midsumma Festival
– Purple Bombers
– Minus18
– Melbourne Gay and Lesbian Chorus and shOUT Youth Chorus
ANZ Excellence in Business Award:
– GLEE@PWC Victoria
– Maxwell Gratton, FFV
– Vau d'vile Drag Cabaret
Think HQ Media Excellence Award:
– David McCarthy, Joy 94.9
– Matthew Wade, Star Observer
– Mark Kearney, Bendigo Advertiser
Artist of the Year – sponsored by RMIT:
– Miller Soding, Singer/Songwriter and Dedicated Volunteer at Joy 94.9
– Mama Alto, Gender transcendent diva, cabaret artiste, jazz singer & community activist
– Marco Ryan, Multidisciplinary Artist, Animator & Creative Technologist
John Marriott Sportsperson of the Year:
– Jason Buckner, Glamourhead Sharks
– Meredith 'Maxi' Williams, Melbourne Argonauts and Athlete for Life (Be in it!)
– Sebastian Delfino, Team Melbourne
Straight Ally of the Year:
– Angie Green, CEO Stand Up Events
– Associate Professor Michelle Telfer, Paediatrician and Trans Medicine Specialist
– Bec Dahl, Presenter Joy 94.9
Volunteer of the Year:
– Sally Tia Conning, Transgender Advocate, Educator and Speaker
– Jimmy Twin, Dedicated LGBTI Community Volunteer
– Myka Williams, VAC
Victorian LGBTI Person of the Year:
– Anthony Wallace, Equal Love Campaign Coordinator
– Melissa Griffiths, Transgender Advocate
– Micah Scott, CEO Minus18
– Dolly Diamond, Dedicated Volunteer, LGBTI Supporter and Performer